Carrick 'not sure' over Manchester United future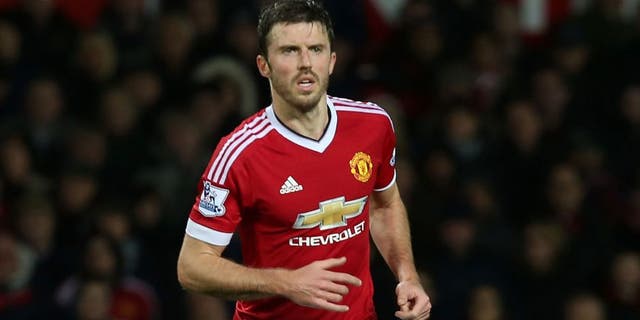 Manchester United midfielder Michael Carrick does not know whether he will still be at Old Trafford next season.
The contract of the 34-year-old, who joined from Tottenham for £18.6m 10 years ago, expires in the summer.
United's vice-captain is the second longest-serving United player behind Wayne Rooney and has featured 28 times under Louis van Gaal this season.
Asked about his situation, Carrick said: "Honestly, I don't know. There's no news at all. I've heard nothing really, so I can't comment at this stage."
After steering United as skipper in Rooney's absence to a 3-2 win over Arsenal on Sunday, he responded to a question on whether he was content to leave the unresolved contract issues until the end of the season.
He said: "I just want to enjoy tonight first."
Carrick spent six years at the start of his career with West Ham before moving to Spurs in 2004 after loan spells with Swindon and Birmingham.