Carolina Panthers' Ted Ginn says he was 'chasing a check' in Arizona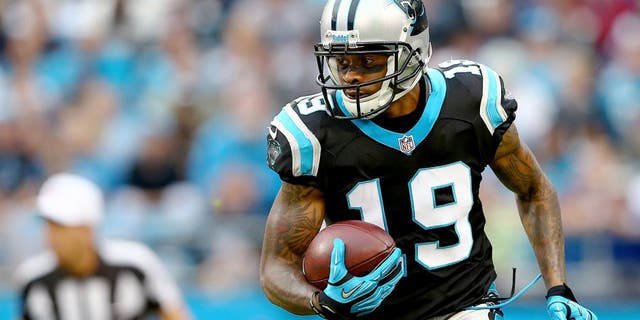 When Ted Ginn sat down to talk with the media, there was one topic that he had to have known was coming. It was about Ginn's decision to leave the Carolina Panthers after one of the best seasons of his career.
As Bill Voth of Black and Blue Review reports, Ginn explained it fully and essentially helped everyone to better understand the decision.
Ginn was first asked about what last year in Arizona was like.
"It was tough, going out and chasing a check that at the end of the day that I couldn't really get."
"You only have a short window in this league, so you just gotta go and do what's good for your family. At the end of the day, I don't think going out there was best for my family. I think being here was the best thing for me. It's only a short window to go out and get what you can get, so I just praise God that they had their hands open for me to be able to return. Now that I'm here I have to put all that I can do in, and show what I have on and off the field to be a Panther." Ginn told Black and Blue Review.
During Ginn's lone season in Carolina, he caught 36 balls for 556 yards and five touchdowns. Last season in Arizona, in comparison, he caught 14 passes for 190 yards.
Ginn has already received strong reviews in training camp with the Panthers, but most importantly, he seems to be happy to be back in Carolina.
(h/t Black and Blue Review)