Carolina Panthers owner Jerry Richardson is selling the team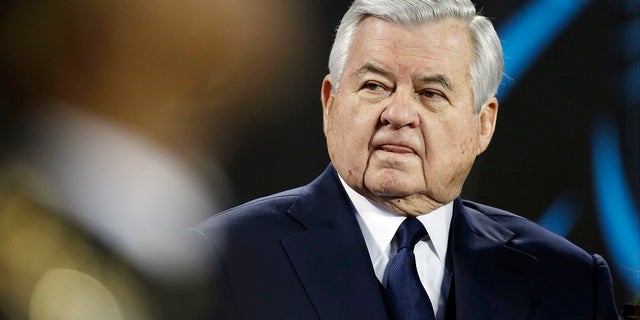 Amid an investigation into allegations of sexual and racist misconduct in the workplace, Jerry Richardson is selling his Carolina Panthers franchise.
The team announced on Twitter that Richardson is selling the team, linking to a five-paragraph letter by the franchise's only owner.
Richardson wrote in the open letter: "I believe it is time to turn the franchise over to new ownership. Therefore, I will put the team up for sale at the conclusion of the NFL season."
The letter did not directly address the investigation.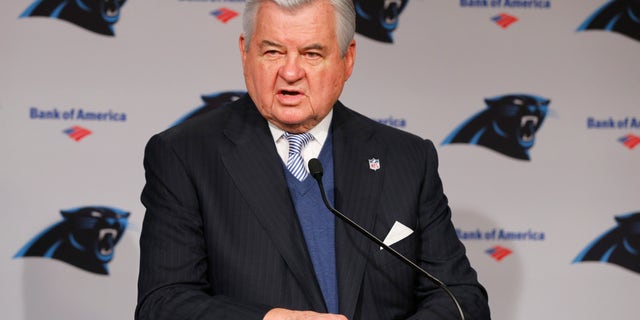 The NFL was notified by the Panthers on Friday of the allegations.
The team said Friday former White House Chief of Staff Erskine Bowles was overseeing the investigation of workplace misconduct by a Los Angeles-based international law firm Quinn Emanuel Urquhart and Sullivan, LLP. Bowles is a minority owner.
Team spokesman Steven Drummond said in a release Friday that the Panthers and the 81-year-old Richardson were taking these allegations very seriously and would take appropriate steps to address and remediate any misconduct.
"The entire organization is fully committed to ensuring a safe, comfortable and diverse work environment where all individuals, regardless of sex, race, color, religion, gender, or sexual identity or orientation, are treated fairly and equally," Drummond said in the release. "We have work to do to achieve this goal, but we are going to meet it."
Panthers coach Ron Rivera said in a release Friday night that he has had a strong relationship with Richardson since he joined the franchise as coach in 2012. "I have enormous respect for the man, but will wait for the results of the investigation before making any judgment," Rivera said.
So who might buy the team? The rapper Diddy said he was interested. "There are no majority African American NFL owners. Let's make history," he tweeted.
Richardson brought NFL football to the Carolinas in 1993 when he became the first former NFL player since George Halas to own a team.
The Panthers began play two years later in 1995.
The Panthers have made a series of peculiar moves in the last year.
Team president Danny Morrison, who was well liked in the Carolinas and had worked on the business side, abruptly resigned in February.
Then, as the Panthers were preparing for training camp, Richardson unexpectedly fired general manager Dave Gettleman, who had led the team to the Super Bowl just two years ago and replaced him with former general manager Marty Hurney. The move was odd considering Carolina has made the playoffs three times in four seasons under Gettleman.
The Panthers beat the Green Bay Packers — featuring the return of starting quarterback — Sunday 31-24.
The Associated Press contributed to this report.