Carolina Panthers have two of the best coverage linebackers in the NFL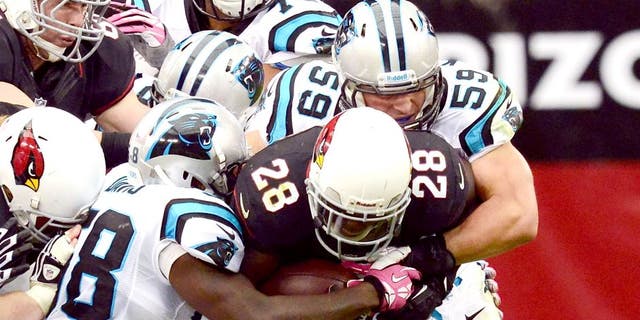 NEWYou can now listen to Fox News articles!
The Carolina Panthers are loaded with talent at the linebacker position, that's never been the question. With studs in Luke Kuechly and Thomas Davis, as well as a rookie playmaker in Shaq Thompson, the Panthers probably have the best LB unit in the NFL.
While Kuechly and Davis are known for doing many things incredibly well, Pro Football Focus recently posted their top five LBs in coverage. Take a wild guess at which two players ranked in the top three?
It's not much of a surprise to see both Davis and Kuechly right there pushing for the top spot. Expect both players to be a force for Carolina again in 2015, and to also push Karlos Dansby for that No. 1 spot.
(h/t Pro Football Focus)