Carolina Panthers, Denver Broncos already plan to shake up coaching staffs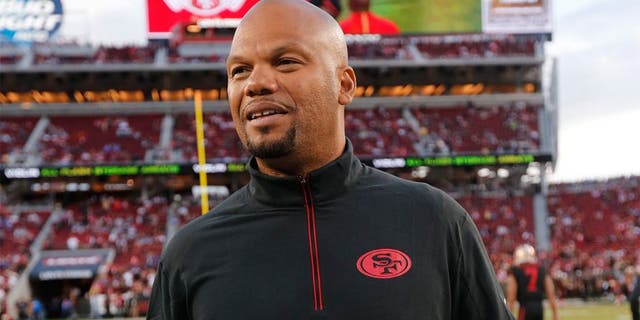 NEWYou can now listen to Fox News articles!
Changes are coming to the coaching staffs of both Super Bowl 50 teams.
A source told FOXSports.com that Denver offensive assistant Brian Callahan is expected to become Detroit's new quarterbacks coach. The Carolina Panthers also are looking to bolster their staff with another special teams coach and have interviewed Kevin O'Dea (Tampa Bay) and Thomas McGaughey (San Francisco), FOXSports.com has learned.
Callahan was in Detroit on Thursday to meet with team officials, a source told FOXSports.com. He was a Broncos offensive assistant in 2013 along with Jim Bob Cooter, who is now Detroit's offensive coordinator. Callahan's role in Denver this past season included additional responsibilities working with the team's quarterback crew led by Peyton Manning.
Callahan is the son of Washington Redskins offensive line coach Bill Callahan.
As for the Panthers, Russ Purnell was hired as an assistant special teams coach last May when Bruce DeHaven was forced to take a leave of absence after being diagnosed with cancer. DeHaven, who returned at training camp, coached Carolina's special teams in 2015 along with Purnell and fellow assistant Curtis Fuller.
O'Dea worked with Panthers head coach Ron Rivera in Chicago during the mid-2000s. Panthers general manager Dave Gettleman is familiar with McGaughey from when both were with the New York Giants from 2007 to 2010.
O'Dea, who coached with Tampa Bay the past two seasons, won't be returning in 2016. The same goes for McGaughey in San Francisco after his lone year as special teams coordinator.