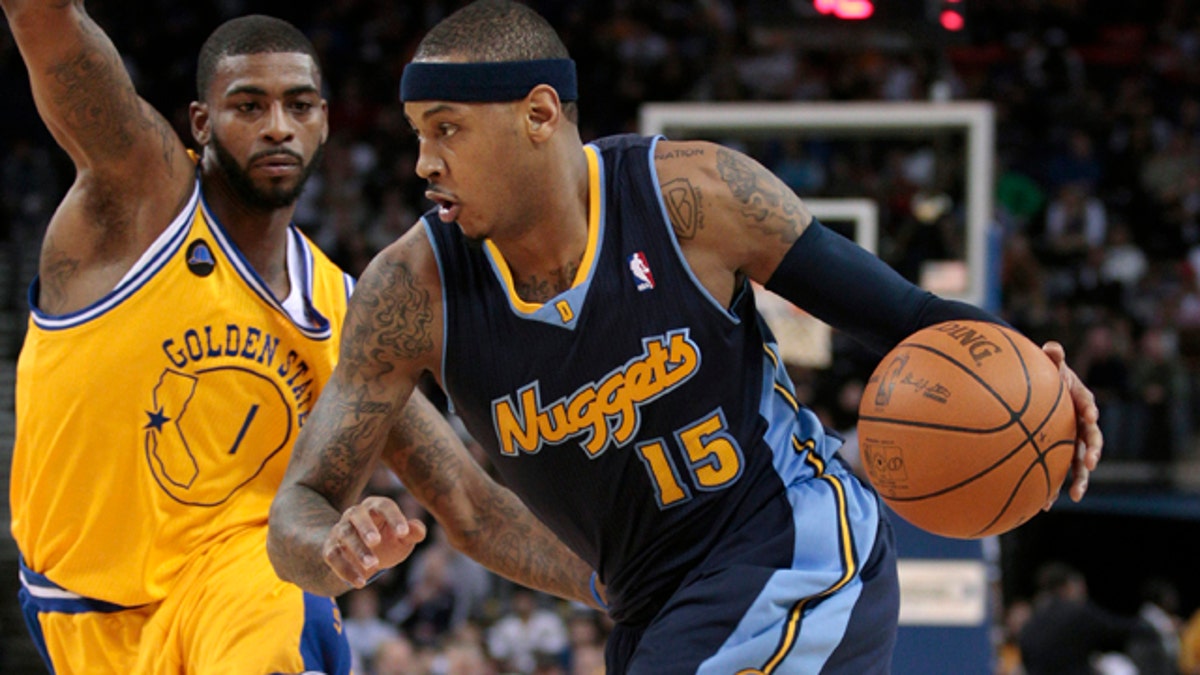 NEW YORK -- Nuggets star Carmelo Anthony was traded to the New York Knicks Monday, the Denver Post reported, citing a source.
The mega deal, which ends a saga that has lasted months, sees Wilson Chandler, Raymond Felton, Danilo Gallinari and Timofey Mozgov go to the Nuggets, while Denver also gets the Knicks' 2014 first-round draft pick, the Warriors' 2012 and 2013 second-round picks and $3 million.
The Knicks will also get Chauncey Billups, Shelden Williams, Anthony Carter and Renaldo Balkman, according to the report.