Carmelo Anthony admits its hard to trust Phil Jackson after tumultuous season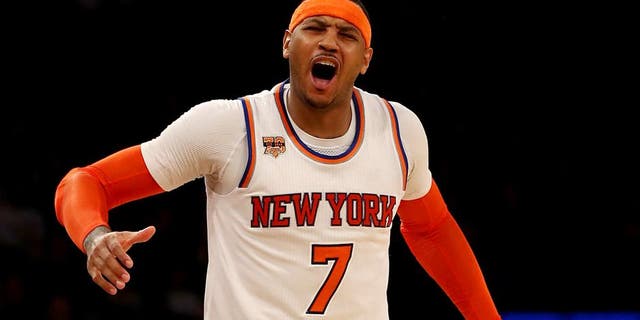 Carmelo Anthonys tenure with the New York Knicks could come to an end this offseason but only if hewaives his no-trade clause. Its a scenario that appears to be growing more likelyby the day as the turmoil with the Knicks continues to weigh on the 32-year-old All-Star.
Anthony told ESPN that its become hard to trust team president Phil Jackson after his veiled criticism of the 12-time All-Star. Could it be enough of a rift that might ultimately lead Anthony to say goodbye to the franchise he forced a trade to in 2011?
Anthony made it quite clear that he wants to stay in New York but only if the franchise is in a win-now mindset. The Knicks, coming off a 31-51 campaign, reportedly picked up a two-year option for Jackson, who has seen the franchise go 80-166 in his three full seasons as team president.
The Knicks have a young centerpiece to build around in Kristaps Porzingis, but key questions remain on the rest of the roster. Derrick Rose, who recently had knee surgery, will become a free agent this summer and Joakim Noah reportedly will have shoulder surgery and also has to serve the remainder of his 20-game suspension next season.