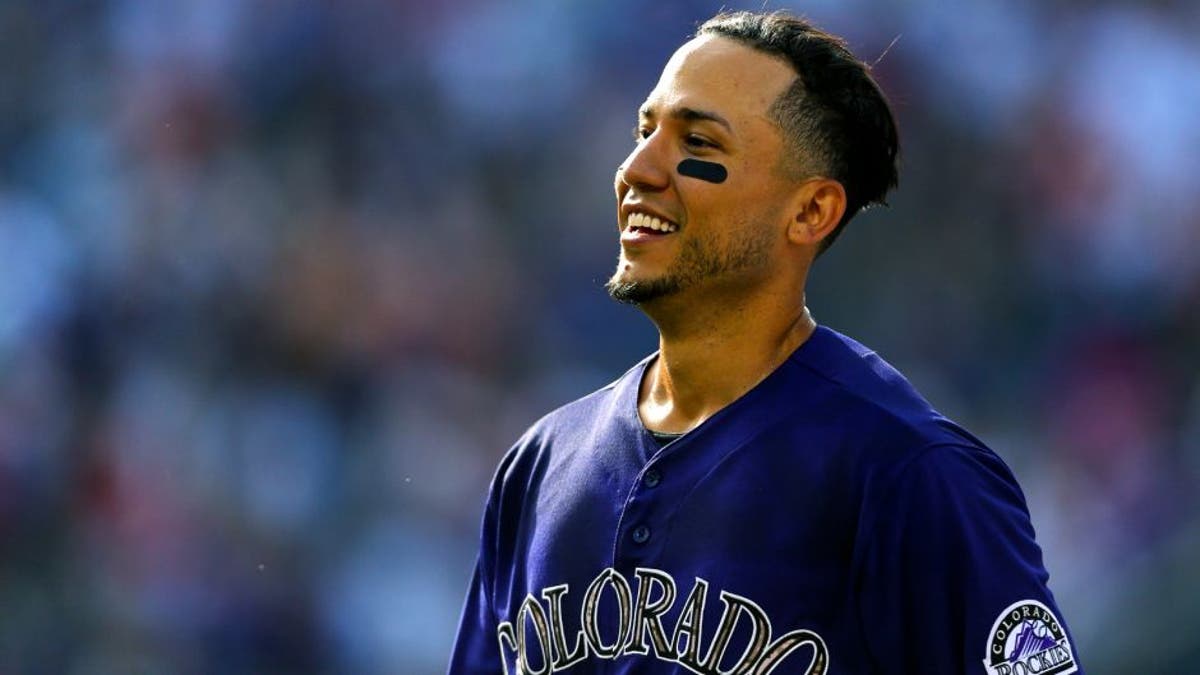 With the trade deadline only a week away, Rockies slugger Carlos Gonzalez has been linked to teams around the league, but he'd much rather prefer to stay in Colorado.
"I tell everybody close to me to not tell me anything about it," Gonzalez said of trade rumors, per the Denver Post. "So I haven't heard anything."
Gonzalez's name has come up in rumors with teams from the New York Mets to the Los Angeles of Anaheim, and while he prefers to focus on his matters on the field, he understands the business aspect of the game.
"It's part of this game," the right fielder said. "When you are in a situation like I am, of course your name is going to come up in trade rumors. But it's OK, as long as there is some team that likes the way you play. That shows respect. But that doesn't mean I want to go someplace else."
Gonzalez clarified his desire to remain a Rockie by signing a seven-year, $80-million deal before the 2011 season.
Although de remains intent on staying in Colorado and winning with the Rockies, Gonzalez says he would understand if the team dealt him.
"I made a commitment when I signed that contract here, because I wanted to make this city proud," the 29-year-old outfielder said. "I want to win with the Rockies, but I would understand if they trade me. That's not up to me. They would trade me because they are trying to change things around. I understand that."
(h/t Denver Post)