Carlos Beltran (40) wins battle of the aged by taking Bartolo Colon (43) deep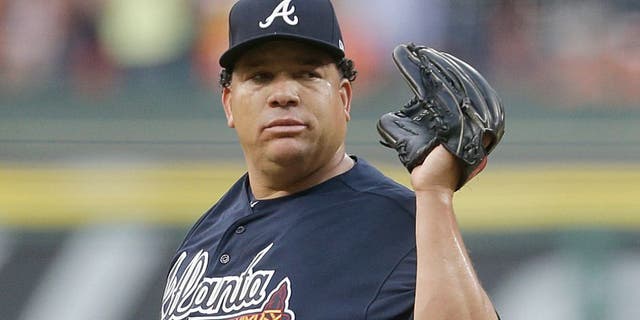 It was a throwback to another era (the late 1990s): 43-year-old Bartolo Colon facing 40-year-old Carlos Beltran. And the old Astros bat beat the old Atlanta arm in the veterans first-inning matchup on Tuesday evening.
After Houstons Carlos Correa (22 years old, but whos counting?) cleared the bases with a three-run homer off of Colon, Beltran stepped into the box and also sent a baseball into the seats at Minute Maid Park:
Colon got some revenge in the third inning when he struck out Beltran, but the slugger struck again with a double off Colon in the sixth. It was a rough night for Bartolo, who surrendered eight earned runs in 5.2 inning and fell to 1-4 on the season in the Braves 8-3 loss.