Carl Long cleared to compete in first Cup race since 2009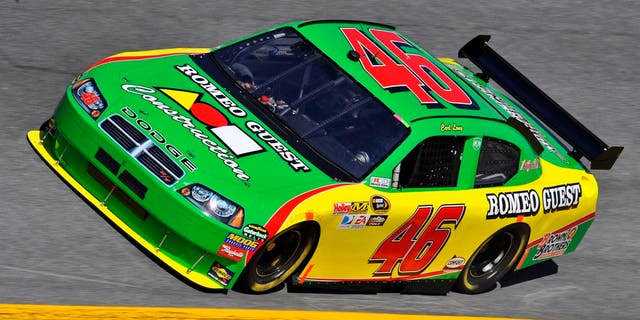 One of the strangest stories ever in NASCAR has taken yet another surprising turn.
Carl Long, the owner/driver of a low-budget team in what is now the Monster Energy NASCAR Cup Series, was kicked out of the Cup garage in 2009 because the engine in his car for the Sprint Showdown last-chance all-star qualifying race at Charlotte Motor Speedway was deemed by NASCAR officials to be 0.17 cubic inches too big.
Long was fined $200,000 for the offense, at the time the largest fine in NASCAR history.
Because Long was unable to repay the fine, he was banished from the Cup garage, although he was still permitted to race in the NASCAR XFINITY and Camping World Truck Series, which he did intermittently.
Long has not raced in the Cup Series since the oversized engine incident.
That may change this weekend.
NASCAR confirmed on Thursday that Long has cleared to race in the Cup Series. We do know that he has satisfied all necessary requirements to compete, a NASCAR representative told FOXSports.com.
Apparently, Long will attempt to enter Saturday nights Go Bowling 400 at Kansas Speedway.
There is now a Carl Long Motorsports page on gofundme.com that states Carl Long is trying to gather sponsorship to run in the upcoming Cup race in Kansas! It has been nine years since Carl has run in Cup. Can you help? Click here to donate.