Cards' Carpenter serving one-game suspension Tuesday vs. Jays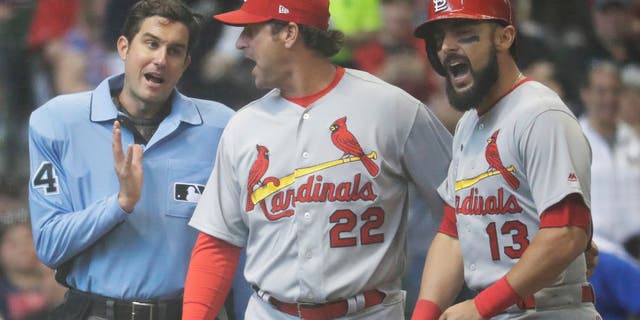 NEW YORK -- St. Louis first baseman Matt Carpenter has been suspended for one game and fined by Major League Baseball for making contact with umpire John Tumpane following his ejection Sunday.
Carpenter was called out on strikes by Tumpane inthe seventh inning of Sunday's Cardinals winat Milwaukee. Carpenter threw his bat and was ejected. Manager Mike Matheny came onto the field and argued, and he also was tossed.
The discipline was announced Tuesday by Joe Torre, MLB's chief baseball officer.