Cardinals' Welter congratulated by VP Joe Biden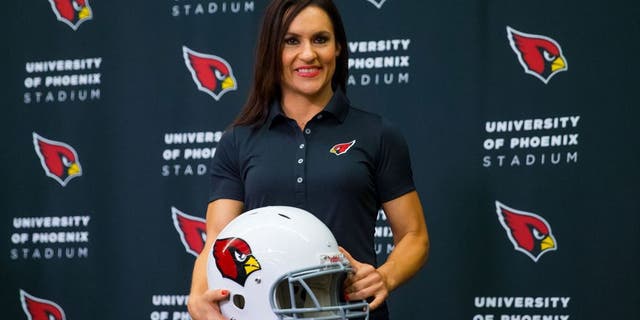 A day after making headlines for becoming the NFL's first female coach, Jen Welter received some praise from U.S. Vice President Joe Biden.
Biden sent his well wishes via a tweet saying: "Breaking barriers and reaching new heights. Congratulations to Jen Welter. This is what progress looks like."
The Cardinals held a press conference on Tuesday to formally introduce Welter, who will work with the inside linebackers during training camp and preseason.
"I didn't start playing football to be here," Welter said, via ESPN. "I didn't even dream that it was possible. I think the beauty of this is that, though it's a dream I never could have had, now it's a dream other girls can grow up and have."
(h/t Mirror Online)