Cardinals' Wainwright weighs in on innings limit issue surrounding Mets' Harvey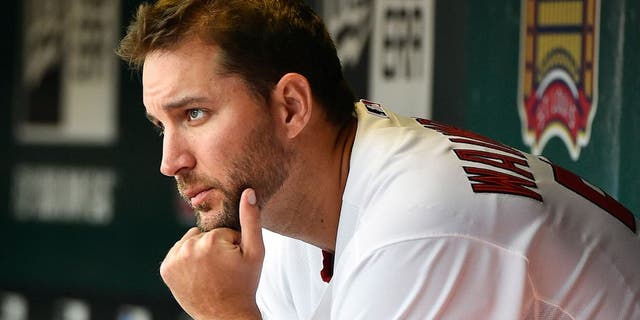 The current situation involving the New York Mets, pitcher Matt Harvey and his agent Scott Boras is arguably the biggest storyline in the game right now.
Thoughts of Harvey, Boras and his doctor setting a 180-inning limit for him this season, his first since returning from 2013 Tommy John surgery after resting for all of 2014, would drastically impact the Mets' fortunes this month and in October should they retain their NL East lead.
In a lengthy piece for the New York Times, Tyler Kepner sought insight from St. Louis Cardinals ace Adam Wainwright, who went through a similar experience to that of Harvey. Waino, of course, had his own Tommy John operation in 2011 and followed it up in 2012 by making 32 starts and throwing more than 213 innings.
The delicate balance of preserving a young pitcher's arm versus having him give his all for a team in contention is the major question, though it's just that: a question.
Wainwright basically said as much to Kepner: "It's all speculation, right? No one knows the exact number, what that is. Everyone's different. But if anything, you err on the side of caution with him. He's so great, and he's got such great talent."
Kepner notes that Wainwright was older when he had his TJ operation than Harvey was for his, another potential factor that could affect one's interpretation of the situation.
Wainwright added that as a 31-year-old recovering from elbow surgery, the first half of his comeback year in 2012 was tough. The second half and postseason were fine, but he had some significant barriers in the early months: "It was a bigger grind early in the season, much bigger grind. I felt like April and May was the hardest start of my life, every time, just never knowing what my stuff was going to do, if I was going to execute, get through my pitches well. Sometimes I did, and sometimes I didn't."
The ongoing issue surrounding Harvey, Boras and the Mets seems to have different perspectives at work, and Wainwright's is definitely worth considering.