Cardinals' Veldheer believes offensive line can be dominant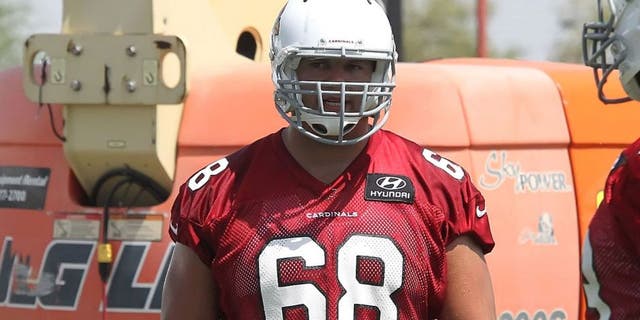 After a year in which the run game struggled mightily, 2015 could be much different for the Cardinals' ground attack.
Three-time Pro Bowler Mike Iupati signed in the offseason; the Cardinals also bring back Jared Veldheer. The two could form one of the more productive left sides in the league, according to Veldheer.
"I hope they call it our way when it's crunch time because I know we can do it," he said. "I know we can really get off the ball. We have a lot of weight, a lot of power between each other. We're the kind of guys that like that."
Last year, Arizona ranked last in rushing yards per carry (3.3) and second to last in rushing yards per game (81.8).
If they can effectively run the ball in 2015, it would make the Cardinals' offense that much more dangerous with a healthy Carson Palmer under center.
(h/t Revenge of the Birds)