Cardinals training facility renovations boost tech, chow, recovery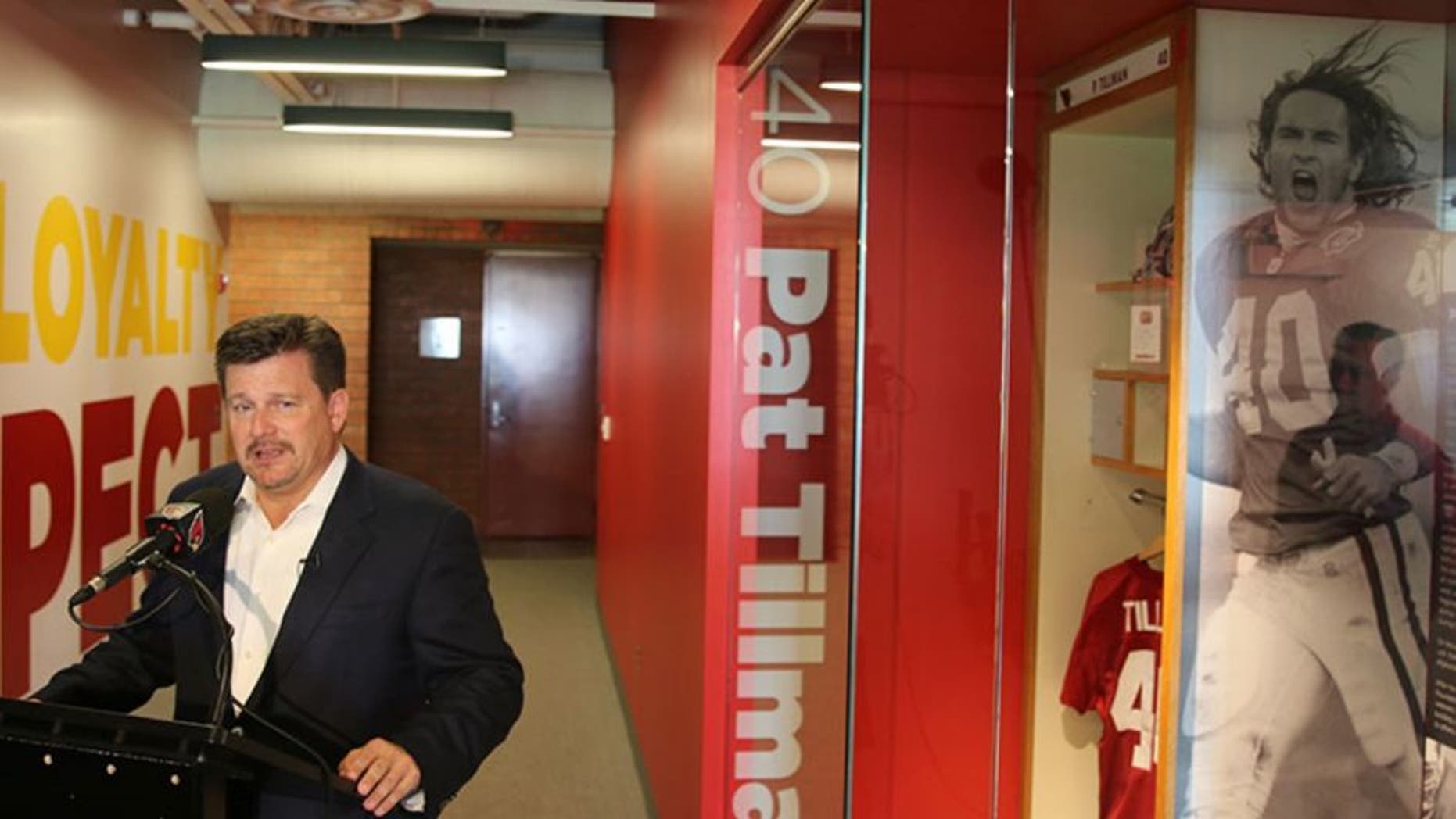 TEMPE, Ariz. -- When the Arizona Cardinals are on the practice field, multiple tripods and cameras are compiling footage from different angles. When practice is over, players don a headset to evaluate their performance.
The high-tech virtual reality system by StriVR Labs is part of a $15 million renovation of the Cardinals training facility. After the system captures footage during practice, the film is "stitched together," giving the player a continuous image of the field.
Quarterback Carson Palmer is a fan of this new technology and uses it to analyze his footwork in the pocket. Receiver Larry Fitzgerald is also fond of this system, as he uses it to reflect on his route running. This software is not limited to just skill positions, as lineman and linebackers also use the StriVR Labs technology.
One of the staffers that handle the technology notes that it is not a final product and the system is "continuously updated."
As of now, roughly 13 NFL and college football teams are using the technology, including the Dallas Cowboys, New Orleans Saints, Minnesota Vikings, and the San Francisco 49ers.
The facility also renovated its culinary aspect, expanding the commercial kitchen by eight times as well as installing a dining hall.
The new dining hall has players like Calais Campbell excited for the organic foods coming from a full-time culinary staff.
"The cafeteria is amazing," he said, adding that the "atmosphere is great to be around." And he said the players all agree that the "food is definitely higher quality."
Fresh juices are squeezed every morning for the players in the commercial kitchen that has been expanded from 600 to 5,000 square feet. There are about 32,000 meals a year provided for players, so there is a huge emphasis on the "high-octane fuel" the athletes receive, according to team president Michael Bidwill.
Bidwill takes into account the full process of an athlete's day, which is why there was an equal amount of emphasis on recovery as well.
In contrast to the temporary cold tubs players used on the field last year, the refurbished hydrotherapy room features larger hot and cold tubs as well as an underwater treadmill. Campbell appreciates the bigger cold tubs especially, saying "we can all fit in, we even have team meetings in there." The water levels can be adjusted to waist, chest, and shoulder-levels.
Other upgrades in the facility include:
-- A new locker room with 70 wider lockers, each with an electrical outlet.
-- A weight room that is two and a half times larger than the old one.
-- A visual team timeline that depicts the long history of the Cardinals and leads to a player recognition area, which is a "rotating wall of top playmakers," Bidwill said.
-- The Pat Tillman commemorative locker, which includes a jersey, helmet, shoulder pads and a draft card to honor the late hero. It was salvaged by long-time staffer Jim Omohundro during renovations.