Cardinals rookie's no-hit bid broken up by fire alarm, then Reds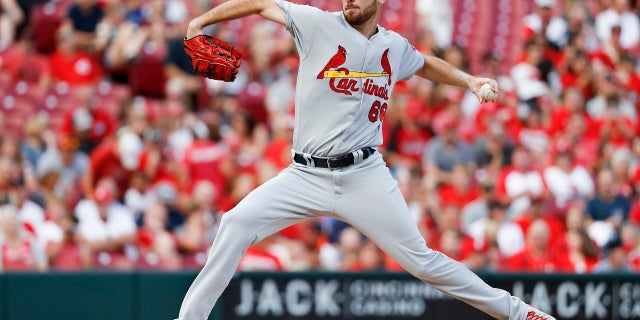 In his first game as a starter for the St. Louis Cardinals, rookie pitcher Austin Gomber was throwing a no-hitter against the Cincinnati Reds going into the seventh inning Tuesday. Then the fire alarm went off.
Gomber's shot at a no-hitter was abruptly interrupted by ear-piercingly loud sirens that caused a game delay of nearly 8 minutes at Cincinnati's Great American Ball Park. The Reds said it resulted from "a malfunction in one of the detector units," according to MLB.com.
When the game finally resumed, Reds first baseman Joey Votto delivered a single with one out in the inning -- and Gomber's shot at a no-no was gone.
Nevertheless, his impressive start came one day after Daniel Poncedeleon made his first MLB start with the Cardinals and pitched a no-hitter through seven innings against the Reds on Monday, MLB.com reported.
Twitter was quick to call out the rather bizarre timing of the fire alarm going off as a mere coincidence.
"Setting off the fire alarm while you're being no-hit is the ultimate home field advantage power move," one Twitter user wrote, while another praised the person who pulled the alarm as a "hero."
The Reds eventually tied the game, but the Cardinals got the last laugh, winning 4-2 victory in 11 innings.