Cardinals quarterback Palmer signs 3-year contract extension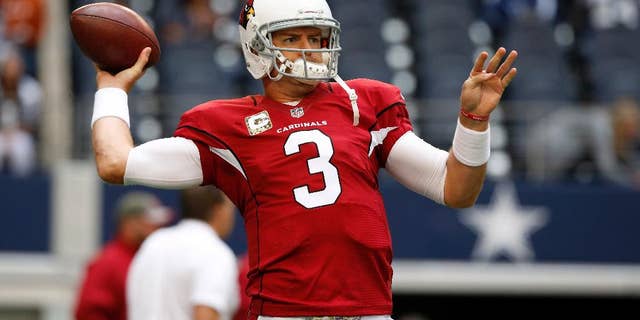 PHOENIX – Carson Palmer has signed a three-year contract extension with the Arizona Cardinals.
The move puts the quarterback under contract with the team through 2017.
Palmer, in his second season with Arizona, has thrown for 11 touchdowns with just two interceptions this season, helping the Cardinals to a 7-1 record, the best mark in the NFL and the franchise's best record through eight games in 40 years. He is 5-0 in games he started this year.
Arizona acquired Palmer in a trade with Oakland prior to the 2013 season. In his 12th NFL season, Palmer is 15-6 as a starter since coming to the Cardinals. Arizona has won 12 of Palmer's last 14 games.
He missed three games this season with a "dead" nerve in his throwing shoulder but returned to lead the team to four straight wins.