Cardinals QB Carson Palmer announces he's returning next season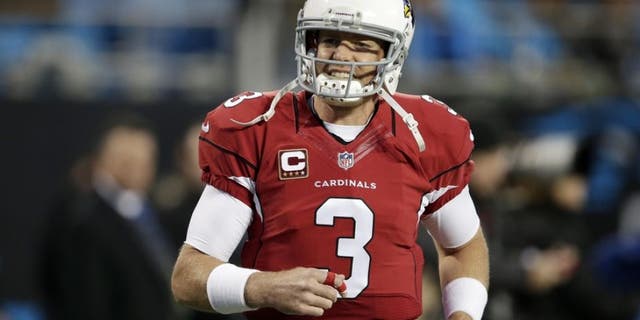 With the possibility that both Larry Fitzgerald and Carson Palmer would retire, the Arizona Cardinals were facing a potentially difficult offseason of replacing two of their best players. Last week, they received the good news that Fitzgerald will return for a 14th season.
On Thursday, their offseason got even better. Carson Palmer officially announced he's coming back in 2017 and won't be retiring.
"My intent was to take some time after the season to get away and see where I was physically and mentally," Palmer said in a statement. "On both fronts, I can say I'm ready to get back to work and prepare for the 2017 season. This is a phenomenal group with a very special opportunity in front of it. I know how rare that is and I couldn't be more excited to be a part of it."
Palmer had a rough 2016 season, throwing 26 touchdown passes and 14 interceptions. Despite missing one game due to a concussion, he still set a career high in pass attempts with 597.
His salary of $15.5 million next season becomes fully guaranteed on Friday, which is why his decision was made today.
If the Cardinals want to get back on top of the NFC West, they'll need to improve the offensive line. While David Johnson had a remarkable season running behind it, Palmer wasn't as fortunate. He was sacked 40 times, which was the third-most in the NFL.