Cardinals putting up pinball-like numbers through five games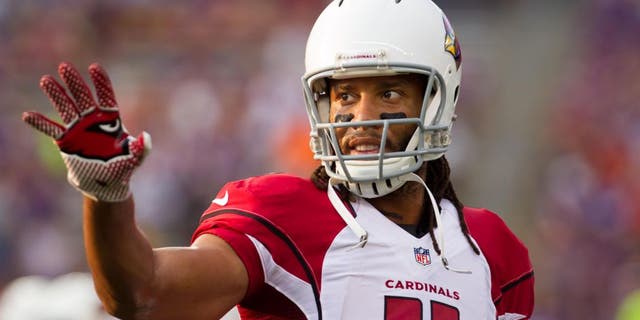 NEWYou can now listen to Fox News articles!
The Arizona Cardinals not only lead the league in scoring, but they are putting up numbers that rival some of the best offenses in history.
The Cardinals surpassed 40 points for the third time en route to a 42-17 blowout of the Detroit Lions on Sunday. It is only the fourth time in franchise history that Arizona has surpassed 40 points three times in one season.
"Everybody had their turn," said wide receiver Larry Fitzgerald, who reeled in his league-best sixth touchdown reception. "Everybody had their bite at the apple."
The romp also pushed the Cardinals' season total to 190 points - the seventh-highest output for a team through five games in league history and gave them a point differential of 100. The last team to post a differential of 100 was the New England Patriots during their perfect 16-0 2007 season.
Ironically, Arizona had its first scoreless quarter of the season in the opening 15 minutes against the Lions, but responded by ripping off 35 unanswered points in posting its third victory by at least 25 points.
MORE NEWS: Want stories delivered to you? Sign up for our NFL newsletters.