Cardinals' Patrick Peterson: 'I know I'm the best' cornerback in the NFL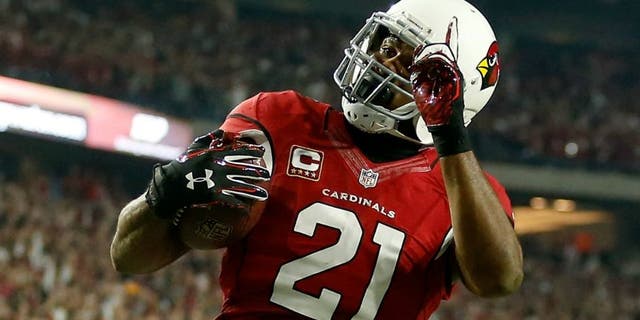 NEWYou can now listen to Fox News articles!
Like all NFL teams, Patrick Peterson knows the value of a shutdown cornerback. And he values his abilities above those of all other shutdown corners.
Peterson, who will turn 26 on Monday, says he respects guys like Josh Norman, Richard Sherman and Darrelle Revis. He just isn't as outspoken as they are -- until now, anyway.
"I do my talking between the white lines," Peterson told USA Today. "I show the world what my hard work does between the white lines, because that speaks more than words. And that speaks longer than words.
"I don't need to be boastful or brash. 'Oh, look at me.' I'm all about the team, I don't want to take that focus away from the team. At the end of the day, I know I'm the best. I know I can get in the face of the receiver and I mean much more to my team versus those guys to their team."
Drafted fifth overall in 2011, Peterson has 17 interceptions (and one pick-6) in his five seasons in the NFL. He is a five-time Pro Bowler and a three-time First Team All-Pro.