Cardinals' Palmer on team's confidence: 'We are good and we know it'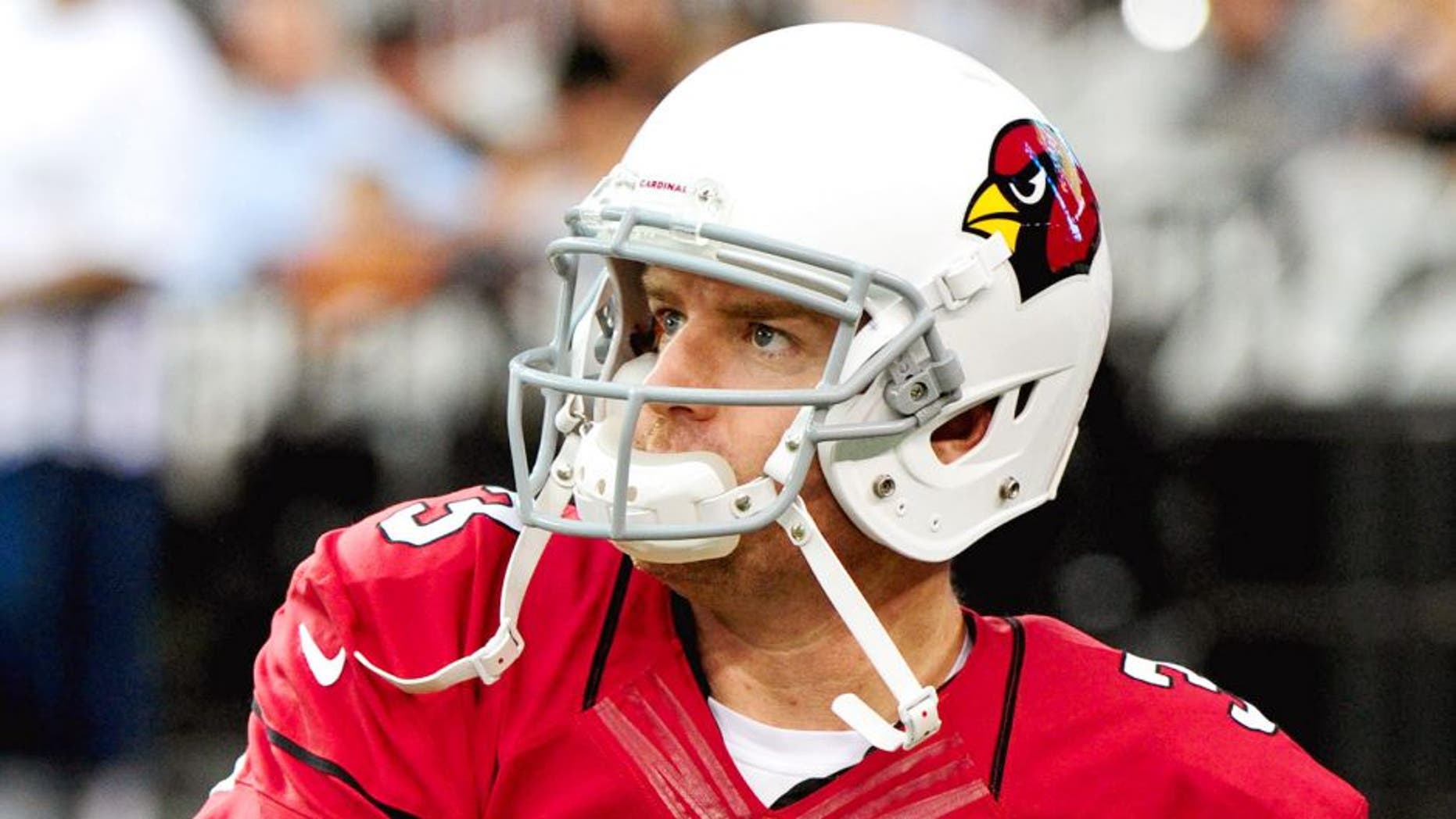 The Arizona Cardinals are unbeaten, lead the league in points scored and have yet to trail in a game this season.
So why shouldn't the 3-0 Cardinals feel good about themselves, veteran quarterback Carson Palmer said per Arizona Sports.
"We are confident because we are good and we know it," Palmer said in advance of Sunday's NFC West matchup against the St. Louis Rams. "I don't think it's a false confidence or cockiness. I think we are just confident in each other and that's an important thing."
Defensive end Calais Campbell and cornerback Tyrann Mathieu each said they expected Arizona to win its first three games, but it's the impressive manner in which the Cardinals have dismantled their opponents that is opening eyes.
Arizona is averaging 42 points per game and steamrolled the San Francisco 49ers 47-7 last weekend - a result so lopsided that even coach Bruce Arians was taken aback.
"If you would have told me we were going to win by 40 points I would have told you you were crazy," Arians said. "Even last Saturday I didn't think that."