Cardinals offseason to-do list, starting with locking up Honey Badger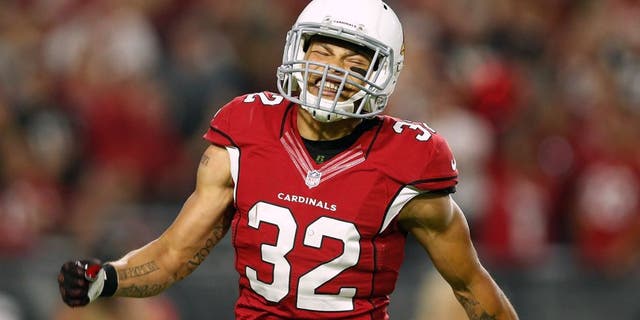 Each day between now and post-Super Bowl Monday, we'll roll out a get-to-the-point offseason plan for one NFL team. Today, the Cardinals; tomorrow, the Bears. After that, we'll see. Here's our three-point plan for Arizona:
1. Lock up Honey Badger
Several reports have indicated the Cardinals intend to give safety Tyrann Mathieu a contract extension this offseason. Mathieu, whose season ended early with a torn ACL, has become one of the league's best at his position. Playing in 14 games, he was one of Arizona's leading tacklers and displayed a unique ability to create turnovers. The Cardinals' front office must decide how valuable Mathieu is to the defense and be prepared to pay accordingly. Mathieu's versatility to play both safety and cornerback makes him a prized possession.
2. Make a decision on Michael Floyd's future
Until this season, Floyd was viewed as a promising receiver with a ton of potential. Now it seems that he is nearing the constant playmaker category. The Cardinals picked up the fifth-year option on Floyd's deal last season, paying him $7.3 million in salary. Now that his contract is up, the Cardinals must decide whether he should be a part of the team's long-term future or if they deem him expendable. Floyd said earlier this season that he wanted to stay in Arizona and was working hard to make that happen. Though he wasn't one of the Cardinals' two 1,000-yard wide receivers (Larry Fitzgerald and John Brown), he has a bright future and a lot of support from the coaching staff.
3. Maintain balance on offense
Arizona's running game was an overlooked part of their offense this season. Carson Palmer piloted a unit that challenged opponents vertically, but Chris Johnson and David Johnson did their part in the backfield. Though Chris Johnson was signed for a one-year deal, David Johnson is likely to be the centerpiece of the Cardinals' running game for years to come. In front of him, first-round pick D.J. Humphries was one of the most disappointing rookies this season, but the 6-foot-5, 307-pound offensive tackle could be the piece that takes the running game over the top if he can consistently pave lanes. This is a big offseason for Humphries.
EARLIER TO-DO LISTS
• Tennessee Titans
• Houston Texans
• Cincinnati Bengals
• Minnesota Vikings
• Washington Redskins
• Cleveland Browns
• Dallas Cowboys
• San Diego Chargers
• Kansas City Chiefs
• Green Bay Packers
• Seattle Seahawks
• Pittsburgh Steelers
• San Francisco 49ers
• Baltimore Ravens
• Jacksonville Jaguars
• Tampa Bay Buccaneers
• New England Patriots