Cardinals' Molina a key figure in continued development of Dbacks' Hernandez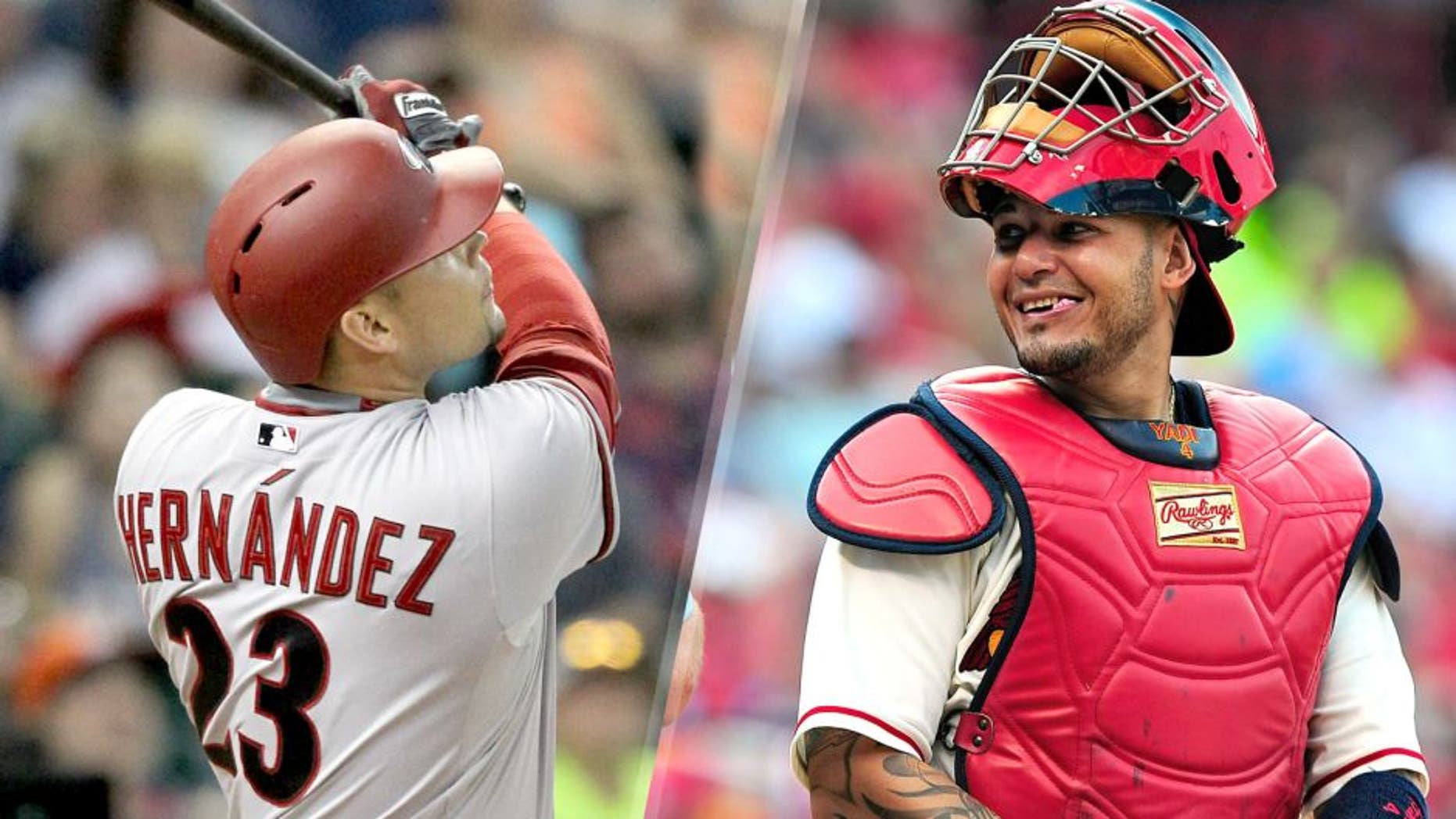 The influence of St. Louis Cardinals catcher Yadier Molina is felt throughout the league. For young Arizona Diamondbacks catcher Oscar Hernandez, there is no better role model for himself as he continues maturing into the catcher he wants to be.
MLB.com's Steve Gilbert recently penned a piece about Hernandez and his eagerness to be taken under Molina's wing, so to speak.
As Gilbert detailed, Arizona chef baseball officer/MLB icon Tony La Russa offered to facilitate a meeting between Hernandez and Molina (as La Russa, of course, has a history with Yadier in St. Louis). Needless to say, Hernandez took him up on the offer.
"Yadier Molina is my hero," Hernandez told Gilbert. "Tony wanted me to talk to him. So we started talking during Spring Training."
At a recent series between the Cards and Dbacks at Chase Field in Arizona, St. Louis third base coach Jose Oquendo and Molina even took Hernandez aside to give him some tips on his catching mechanics. For Hernandez, who grew up watching Molina play in Venezuela, that was a real treat.
"[Molina] said, 'You look good with your hands, and I would like to give you some advice to get better,'" Hernandez recounted to Gilbert. "I said yes -- I mean, whatever I'm going to get from him is going to be good for me. We talked about my receiving and my blocking. Oquendo invited me to Florida in the offseason, so maybe I can train with Yadier Molina. That's like a dream. We'll see if I can do it."
If that training session ends up happening, it'd almost assuredly help improve Hernandez's game as he tries to earn a spot in the Dbacks' organization next season. He's only managed to appear in 15 games this season as a Rule 5 acquisition, but he hopes to build upon his experience with the help of his idol in St. Louis.
As for Molina, this serves as another example of his resounding influence on the younger generation of catchers that have studied and modeled their own careers after his.