Cardinals make qualifying offers to Heyward, Lackey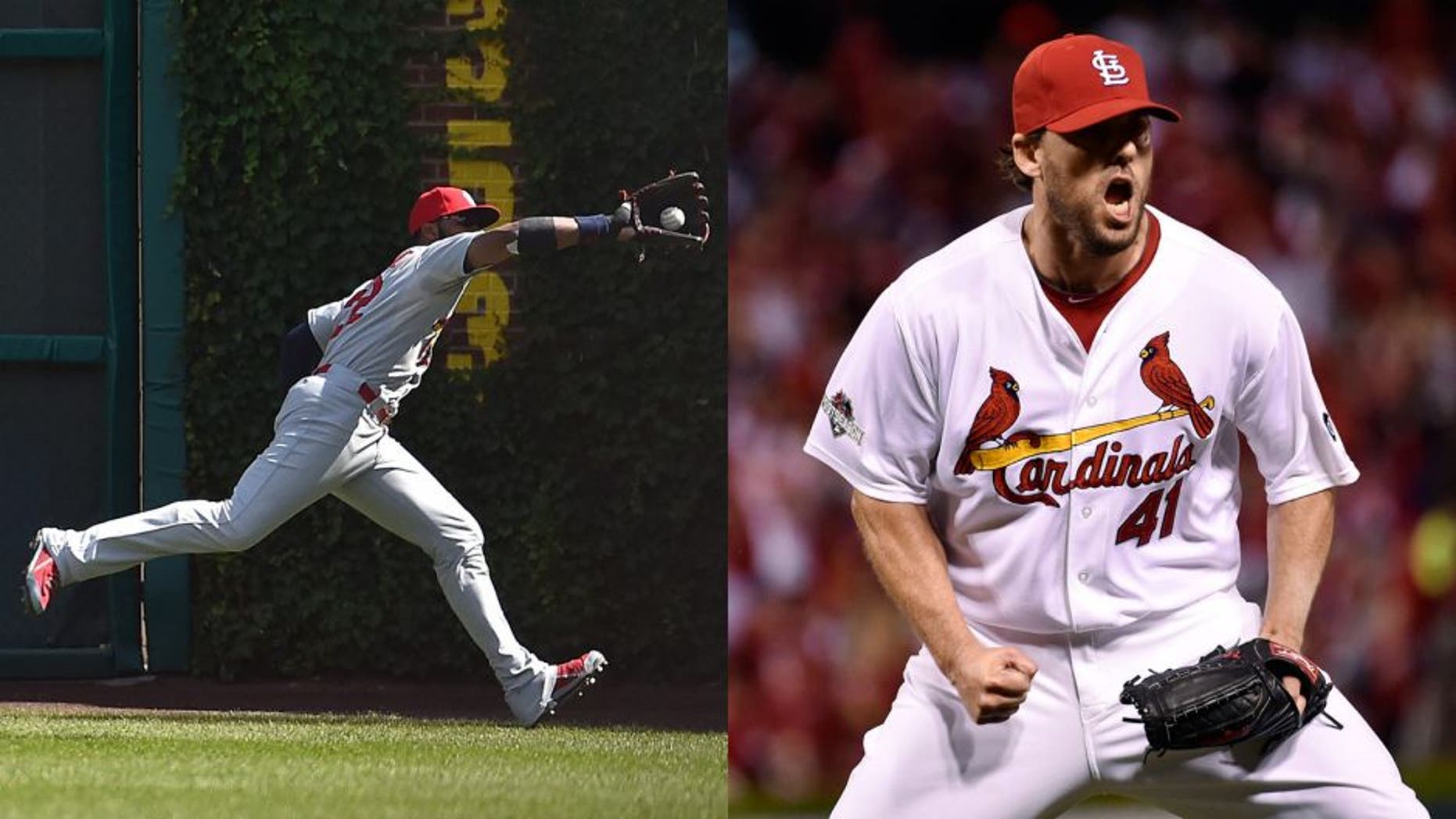 It won't bind the players to St. Louis, but the Cardinals ensured themselves of at least a draft pick when they made qualifying offers Friday to right fielder Jason Heyward and pitcher John Lackey.
Neither player is expected to accept his $15.8 million offer. Rejecting the offer would make each player a free agent at 11 p.m. Friday night.
By making qualifying offers, the Cardinals will receive a draft pick as compensation if a player signs elsewhere.

Lackey, 37, tied his career best with 33 starts in 2015 while posting a 13-10 record with a 2.77 ERA. The 13-year veteran ranked among National League leaders in wins, ERA, innings pitched (218) and quality starts (26). The right-hander also set a career high and tied for the major league lead with 29 double plays induced.
Lackey started Games 1 and 4 of the NL Division Series against Chicago, including a performance of 7 1/3 scoreless innings in Game 1 en route to his eighth career postseason win.
Heyward, 26, led the Cardinals with a .293 batting average while smacking 13 home runs and tallying 60 RBIs. He posted career highs in hits (160), doubles (33) and a team-leading 23 stolen bases.
Heyward is a finalist for the Rawlings Gold Glove award among NL right fielders. He won the award in 2012 and 2014.