Cardinals' Freeney earns NFC Defensive Player of Week honors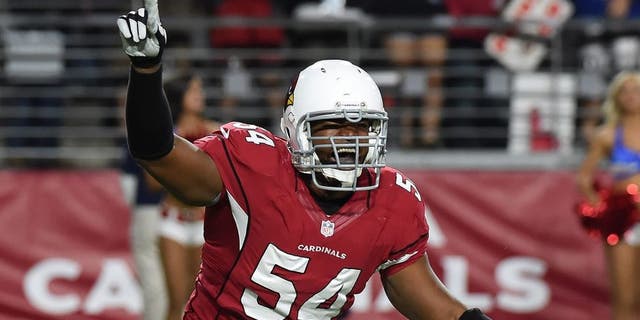 Arizona Cardinals linebacker Dwight Freeney was named the NFC Defensive Player of the Week after matching his career high with three sacks in Sunday's win over the Green Bay Packers.
Freeney is the second straight Arizona linebacker to win the honor, following the selection of Deone Bucannon one week earlier. The Cardinals posted nine sacks against the Packers, their highest since recording 10 in 1986.
It marked the sixth career weekly award and first since 2010 for the 35-year-old Freeney, who has registered all of his team-high seven sacks in the past seven games. It also was his first three-sack game since 2006.
Freeney, who did not sign with the Cardinals until mid-October, boosted his career sack total to 118 1/2 - with 107 1/2 coming during his 11-year tenure with the Indianapolis Colts.