Captain Tom Watson says Woods' latest injury 'doesn't bode well' for Ryder Cup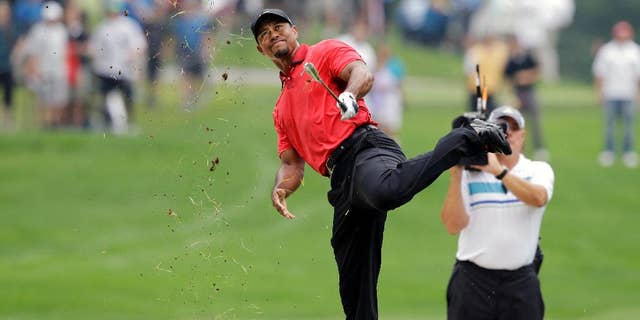 LOUISVILLE, Ky. – U.S. captain Tom Watson says Tiger Woods' latest back injury doesn't bode well for him playing in the Ryder Cup.
Watson says he was watching the final round of the Bridgestone Invitational when Woods withdrew after eight holes with another injury to his back. Watson tells SiriusXM PGA Tour radio he knew something was wrong when he saw Woods badly miss on his tee shot at the fifth hole.
Woods had back surgery March 31. Watson says he is concerned about the injury because of Woods' history with it. Watson had said he would pick Woods if he's healthy and playing well, but "this doesn't bode well right now."
He says he hopes the injury is an isolated problem and Woods can play in the PGA Championship this week.