'Captain America' immediately regrets starting beef with Rob Gronkowski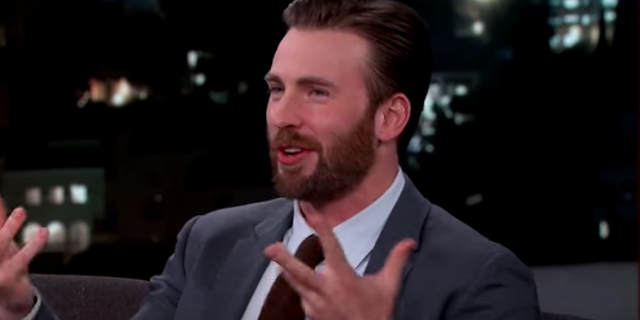 "Captain America: Civil War" starring Chris Evans as the red, white and blue superhero will premiere on Tuesday night and some New England Patriots wide receivers will be there including Julian Edelman and Danny Amendola.

Another notable New England pass catcher, Rob Gronkowski, will not be there because he neglected to respond to Captain America's invitation.

A Boston native and big Patriots fan, Evans told Jimmy Kimmel about the snub and then... wishes he hadn't.
"I actually didn't hear back!" Evans said after starting to give make an excuse for the tight end. "You know what Gronk, I'm putting that on you. I didn't hear back. I can't believe I just like started a beef with Gronk ... I'm sorry."
And then Evans goes on about worshipping Tom Brady like most other males in Massachusetts.

"I just don't want him to think I'm not cool" Evans said.

Dudes who play superheroes: they're just like us.