Capitals re-sign T.J. Oshie to eight-year, $46 million contract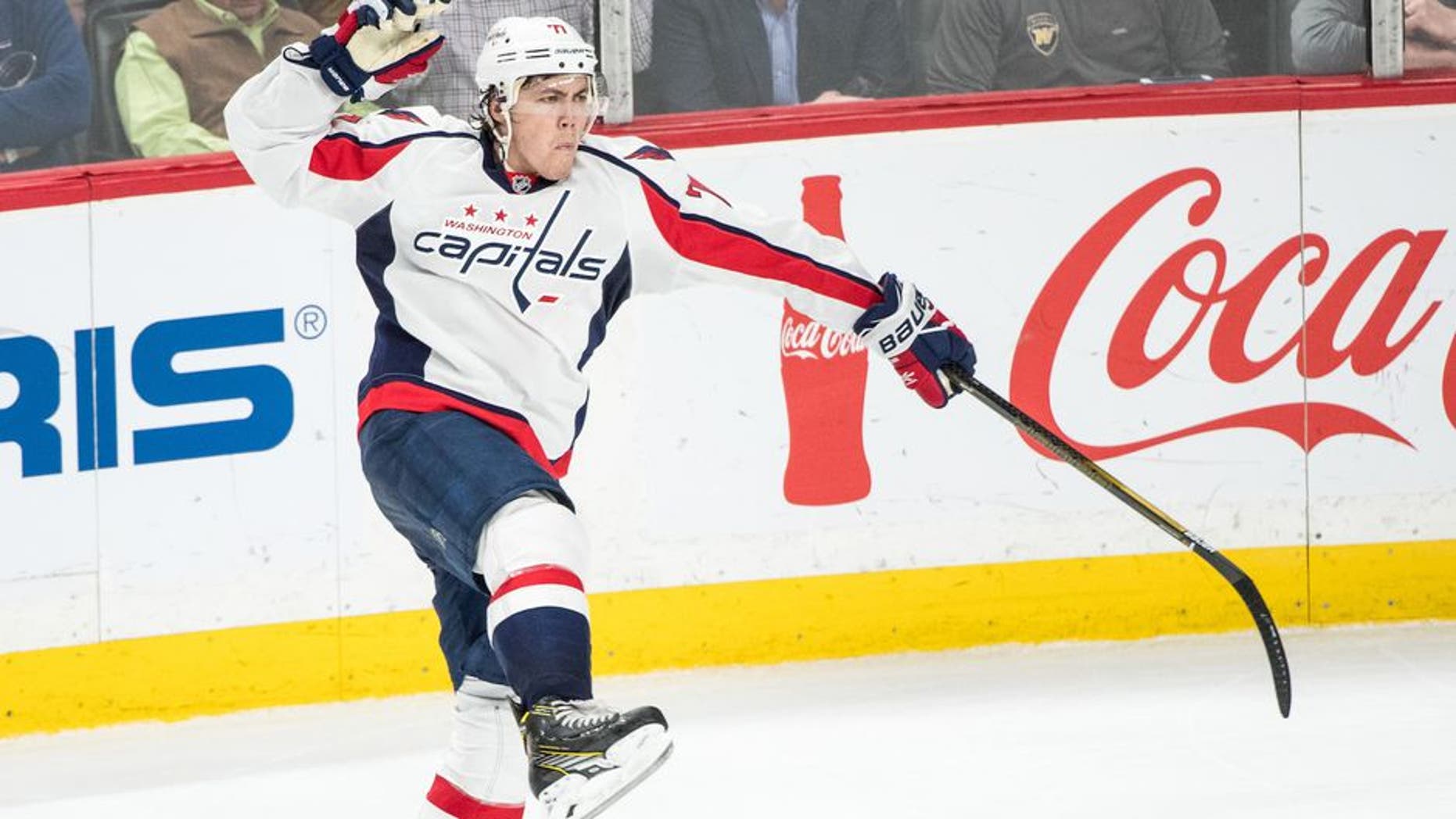 T.J. Oshie was expected to be one of the most sought-after free agents this NHL offseason, butit turns out he won't be hitting the open market at all.
Oshieagreed to re-sign with the Capitals, the team announced Friday. He'll stay in Washington with a new deal worth $46 million over eight years ($5.75 million AAV).
T.J. is an invaluable member of our team and we felt it was imperative for us to re-sign him in a competitive free agent market, Capitals general manager Brian MacLellan said in a statement. T.J. is a highly competitive player with a tremendous skill set; he epitomizes the kind of player our team must have in order for us to continue to put ourselves in a position to compete in this League.
That'squite a lot of term for Oshie, who will turn 31 in December. While the annual average valueis pretty good likely lower than what Oshie would have fetchedin free agency and Capitals get to keep a key piece as they look to remain competitive in the immediate future, the deal has potential to look regrettableas Oshie gets older.
Oshie is coming off a great season in which he scored 33 goals and had 56 points in 68 games for the Capitals. He was in a favorablespot playing alongside Alex Ovechkin and Nicklas Backstrom and shot 23-percent. It was the first 30-goal season of his career. But it's fair to question how sustainable that type of production is.
The Capitals have won the Presidents Trophy the two seasons that Oshie has been in Washington and there's no denying that he'sbeen a big part of that success. Re-signing him keeps themin a solid position to keep driving towards a Cup, but this deal could handcuff them longterm.