Capitals' Green skates, but not ready to return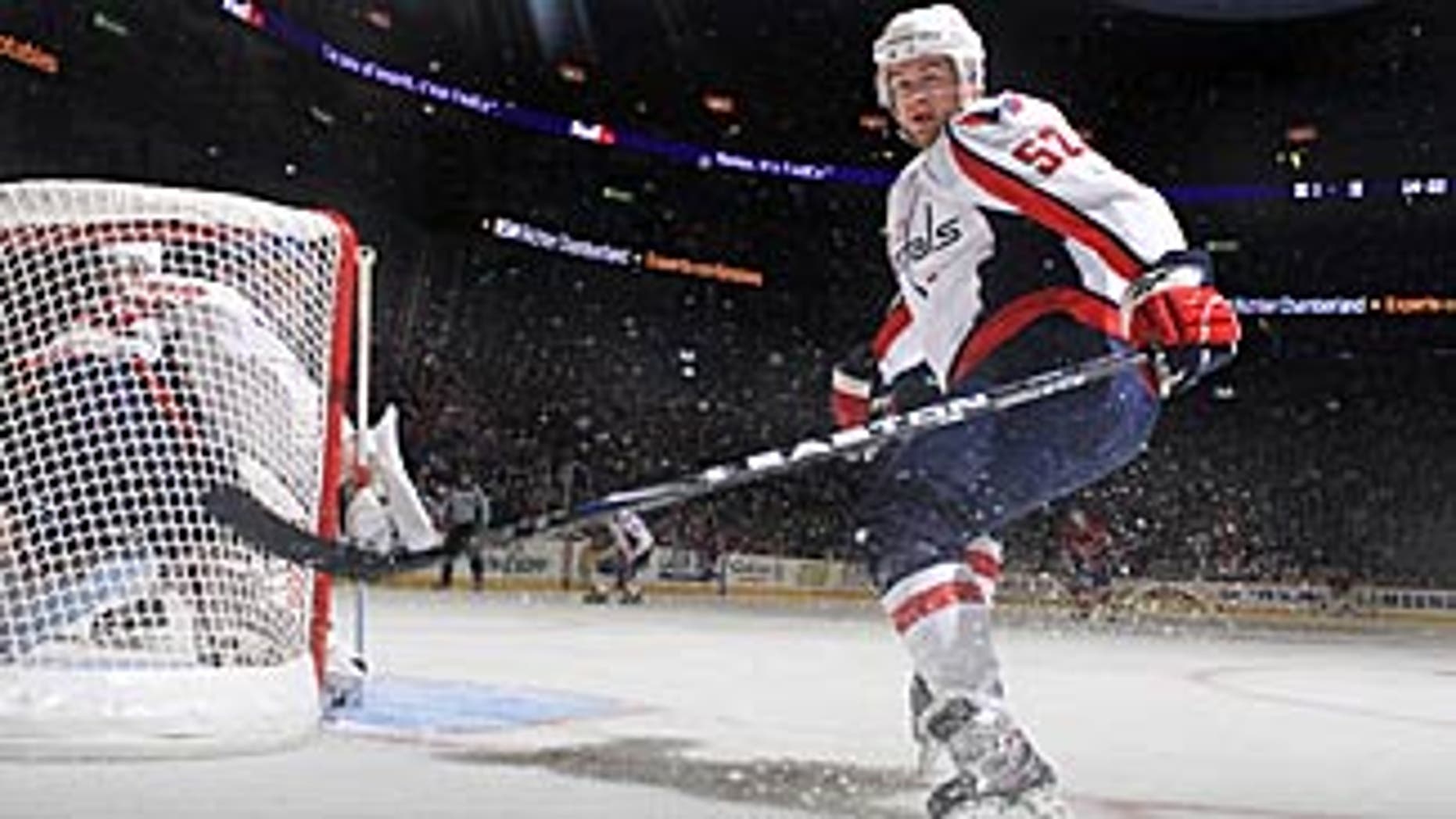 Washington Capitals defenseman Mike Green practiced in Tampa, Fla. on Monday for the first time since taking a hit to the head in a game Feb. 25 against the New York Rangers.
While it was an encouraging step, Green told reporters afterward that he still wasn't feeling right and would not play against the Tampa Bay Lightning (7 p.m. ET, VERSUS).
Green collided with Rangers forward Derek Stepan during the Caps' 6-0 loss nearly two weeks ago and did not return. That incident occurred in his first game back after he was dealing with the aftereffects of a slap shot he took to the head against the Pittsburgh Penguins on Feb. 6
Green played against the Los Angeles Kings on Feb. 12, but spent the next two weeks on the mend before facing the Rangers.