Capitals could cut Flyers' lead to one point in East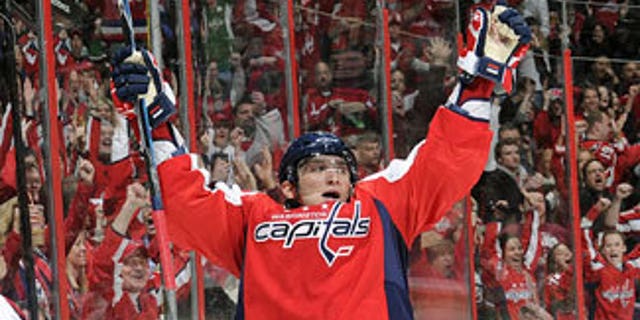 After winning the Presidents' Trophy last season, the Washington Capitals have a chance to close within one point of the Eastern Conference lead as they headline Sunday's NHL action.
If the Capitals can beat the Chicago Blackhawks in Sunday's NBC Game of the Week, they would put the heat on the idle Philadelphia Flyers, who will hold two games in hand after the day's games.
The Blackhawks have a lot at stake as well -- they begin the day in a four-way logjam for fifth place in the Western Conference among teams with 81 points. Two of those other teams are also in action -- the Los Angeles Kings visit the Dallas Stars, who hold a precarious edge for fourth in the West with 82 points, while the Phoenix Coyotes close out the Sunday schedule by hosting the Anaheim Ducks, who are only two points off the pace.
In other action, the Buffalo Sabres get another chance to solidify their playoff positioning when they host the Ottawa Senators -- the Sabres slipped a spot from seventh to eighth Saturday after they lost and the New York Rangers won, but they can make that ground back up with a victory. Also, the Pittsburgh Penguins could close to within three points of the Flyers in the Atlantic Division by beating the Edmonton Oilers.