'Canelo' Alvarez-Amir Khan fight could change boxing landscape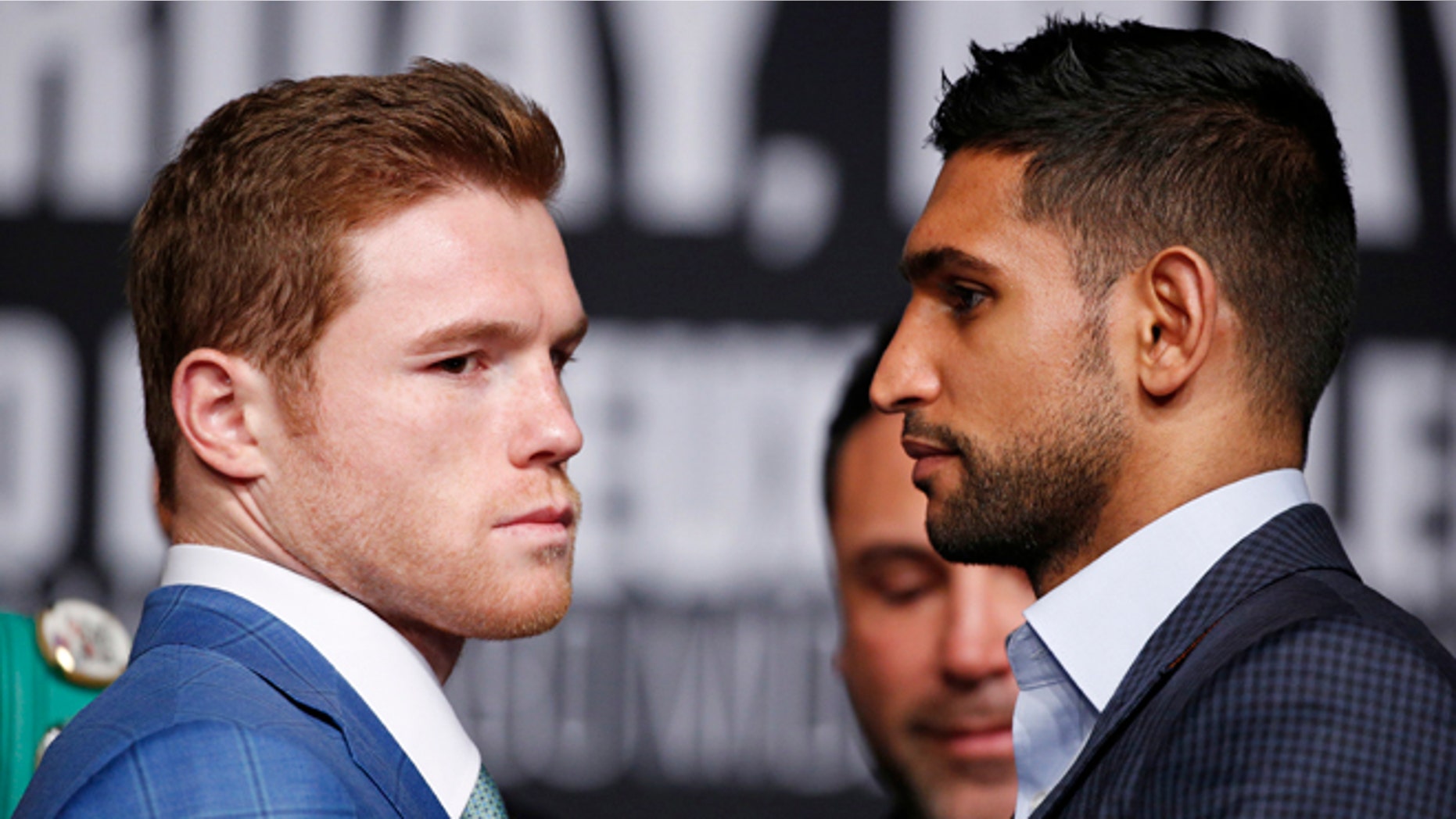 Saturday night could be historic for the sport of boxing.
That's when Saúl "Canelo" Alvarez (46-1-1) will defend his WBC, lineal and Ring Magazine middleweight championships against the Amir Khan (31-3) of Great Britain.
At the T-Mobile Arena in Las Vegas is the first time these two have met and both are at the peak of their careers. But when the smoke clears, the boxing landscape will have changed: The future of two weight classes will be decided.
Alvarez is unbeaten (4-0) since entering the middleweight division two years ago, and in the process he has become the poster boy for Mexican boxing.
He's racked up wins over fellow countryman Alfredo Angulo, Cuba's Erislandy Lara, American James Kirkland and Puerto Rican great Miguel Cotto, from whom he took his current titles. Those four opponents have a combined record of 104-14-2.
Not bad for someone entering his prime at age 25.
Born in Guadalajara, Alvarez hopes to be the next Mexican boxing legend and a win over Khan will help push him in that direction.
"He's in a situation where it's a lose-lose proposition," Steve Muehlhausen, who covers boxing for The Sporting News, told Fox News Latino. "[If] he wins, people think he should have considering Amir Khan has never fought at middleweight. [If] he loses, people will feel he can't beat upper-tier opposition."
The 29-year-old Khan is the current WBC Silver welterweight champion. He moved up to the 147-pound class after making a name for himself as a light-welterweight by winning five titles in that division. Aside from losses to Lamont Peterson and Danny Garcia, Khan dominated that division for four years.
He stepped up in weight class with the hopes of catching a fight with either Manny Pacquiao or Floyd Mayweather Jr., both of whom retired before he got a chance to step into the ring with them.
"[Khan wants to prove] that he belongs in the upper echelon of boxing. He feels that he's been ducked by Mayweather and Pacquiao in the past. A win vaults Khan to that position. A loss and people will say he isn't as good as his trash talk," Muehlhausen said.
This fight has been billed by Golden Boy Promotions as "Power vs. Speed" and for good reason. Khan is believed to have some of the quickest hands in boxing. He also has great reflexes and can duck and dodge his way out of punching combinations.
Alvarez, on the other hand, is a rock solid puncher. He outslugged Cotto and Lara and knocked out Kirkland and Angulo in the 3rd and 10th rounds respectively.
Khan gained eight pounds from last fight to meet the catch-weight of 155 pounds. So now there are two questions that need answering: The first is, Can Alvarez handle Khan's speed and agility?
"He should be able to," Muehlhausen told FNL. "The extra muscle will hurt Khan ... Extra muscle always hurts your quickness."
The other question is whether or not Khan can handle the added weight.
"You see pictures on social media, and Khan looks bulky. He's only fought four times at welterweight," Muehlhausen said. "It is a high risk."
Both fighters have reasons to look beyond this bout. Alvarez is contemplating a much-talked about possible unification fight with WBA, IBF and IBO middleweight champion, Gennady Golovkin (22 straight wins by knockout).
For his part, Khan is looking for a signature win to draw out someone like Kell Brook (36-0, IBF welterweight champion) down the line.
"Canelo has the most to lose. He's supposed to win this fight in spectacular fashion," Muehlhausen told FNL. Plus, he believes, Alvarez only lands the lucrative Golovkin fight "only if he wins – and that is a big if."