Cancer survivor Shon Coleman returned to St. Jude's for his NFL Draft day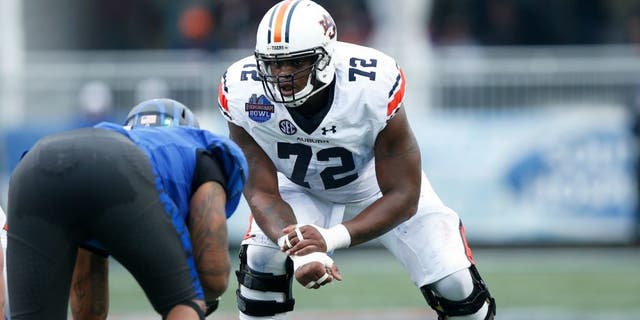 NEWYou can now listen to Fox News articles!
In the spring of 2010 just a few months after Shon Coleman signed to play football at Auburn, doctors found that a lump on his head was malignant, and he was diagnosed with acute lymphoblastic leukemia. Just over six years later, the Cleveland Browns drafted him with the 76th overall pick in the 2016 NFL Draft.
Coleman's journey was the best story of the draft. He was admitted to St. Jude Children's Research Hospital in his hometown of Memphis, Tennessee, and began chemotherapy. He underwent treatments for more than two years, and finally returned to the Tigers to play football in 2013. Coleman became a starter the next season, and in 2015 was named a second-team All-SEC selection.
Instead of watching the draft live in Chicago, Coleman celebrated with the kids currently undergoing treatment at St. Jude's, hoping to inspire them to continue fighting to achieve their dreams.
"You can be anything you want to be. I was in your shoes. Them looking up to me and seeing what I'm going through now, That really helps out a kid a lot."