Cancer Survivor Herzlich Drafted as UFL Gives Him Second Chance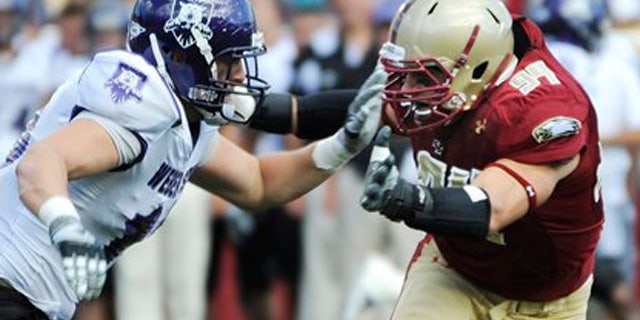 OMAHA, Neb. -- Cancer survivor Mark Herzlich was given a lifeline by the Omaha Nighthawks, which picked him up in the United Football League (UFL) draft, NFL.com reported Tuesday.
Herzlich was expected to be among the 254 picks in the weekend's NFL draft but was overlooked.
However, the Boston College linebacker was selected by the Nighthawks with the second-to-last pick of the UFL draft Monday night.
Herzlich missed the entire 2009 football season after being diagnosed with a rare form of bone cancer.
But he became the feel-good story of college football in 2010, as he made 65 tackles and 50 solo stops in 13 games for Boston College.
Omaha head coach Joe Moglia said Herzlich would be an asset for the Nighthawks.
"Mark is a special person and, we feel, a special football player. We would like to offer Mark [the] opportunity to showcase his talents. He fits really well into what Coach Olivadotti plans to do on defense, and we will do everything we can to get him to come to Omaha," he told the UFL website.
Herzlich now must make the choice between fighting for a place on an NFL roster or taking the Nighthawks' offer, NFL.com reported.
Click here for more good news stories.