Canadian figure skaters tone down lusty routine for Olympic audience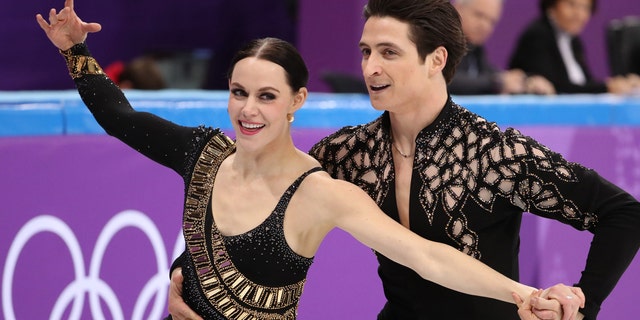 NEWYou can now listen to Fox News articles!
Too hot for the Olympics?
That's what Canadian figure skaters Tessa Virtue and Scott Moir thought about one lift from their Moulin Rouge-inspired free program routine.
The three-time Winter Olympic medalists decided to adjust their routine, which had dominated the 2018 Canadian Skating Nationals in January.
"What it came down to, actually, was that when we slowed it down and looked on the video, it wasn't aesthetically that beautiful of a position, so we wanted to change it, make it a little bit better," Moir told The Canadian Press.
One aspect of the pair's program was apparently too much to be included in their South Korea Olympics program.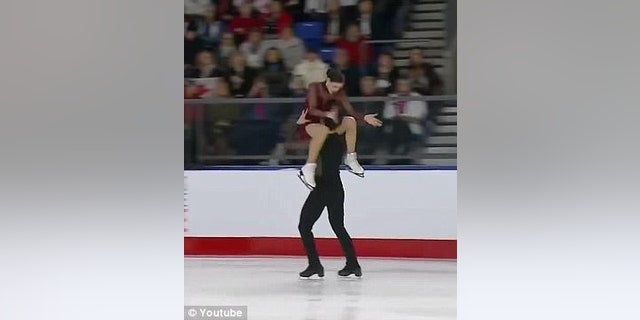 When Virtue flipped backward onto Moir's shoulders, straddling him briefly, her partner's face got a little too close to her crotch area. The move finishes with Virtue spinning her way back down onto the ice.
Moir has reportedly called the move "suggestive."
FULL COVERAGE OF THE 2018 WINTER OLYMPICS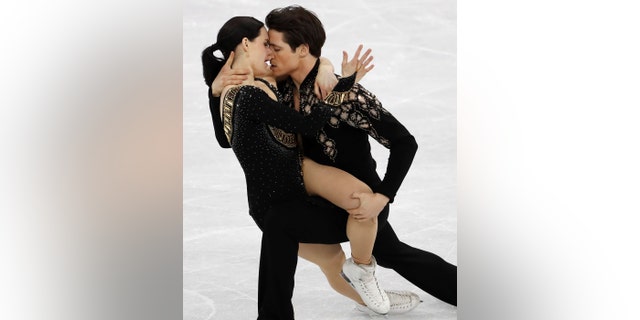 "We wanted to make a bit of a different statement, and if that was bringing a certain edge or sexuality or darkness or a contemporary feeling to it, mission accomplished I guess," Virtue said at the Vancouver championships, according to The Canadian Press.
The revised version of the stunt, which the duo performed Sunday in Pyeongchang, has her straddling his shoulders for a shorter period of time before Virtue finishes with a single-dip and dismount.
If you think you can handle it, the risqué move—which is "so hot-hot-hot that the Canadian Press was leery of moving photos which captured the pose"—can be seen about at 2:25 in this video.
Virtue told the Toronto Star: "I think we liked that it made a statement, and it was different and that was great for the start of the season, but for the overall vision of the program, we hope that this new position fits a little better."