Can QB Hurts start for Alabama as a true freshman?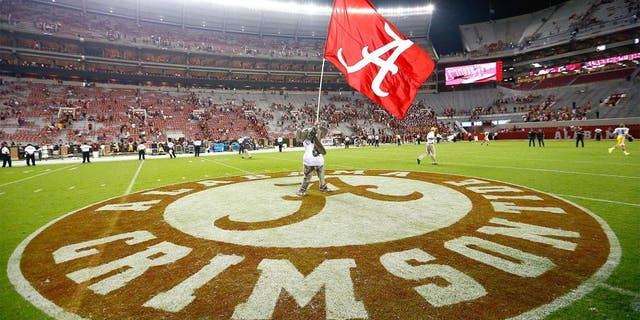 With Jake Coker graduating, a gaping hole exists at the quarterback position for the Alabama Crimson Tide.
Conventional wisdom states that it's likely the job will go to Cooper Bateman or Blake Barnett. Bateman is a more experienced option -- whilst Barnett is a younger player with some considerable hype coming from high school.
However, Jalen Hurts figures to be a competitor in this contest. Considered one of the top dual-threat signal-callers from the class of 2016, the Texas native joined the Alabama program as an early enrollee. He's since immersed himself in not only the playbook and in terms of college academia, but also as an integral member of the squad.
In the weeks leading up to the National Championship Game against Clemson, Hurts imitated the role of Clemson signal-caller Deshaun Watson in practice.
At this point, it's too early to determine whether Hurts will in fact be a favorite for the job. He'll get the chance to prove himself even further during spring practice and in the fall period.
With that said, his athleticism and quickness is unparalleled on the roster when compared to the stable of fellow quarterbacks.
As he told AL.com, the challenge of competing at Alabama is a special thing.
"You come to Alabama, you have to compete every day in everything you do," said Hurts. "Every day here is an evaluation...you're being evaluated. Everything is about competition. You come here; you're going to do what's best for the team. That's being the best player."