Can Oklahoma figure out how to get to 10 wins?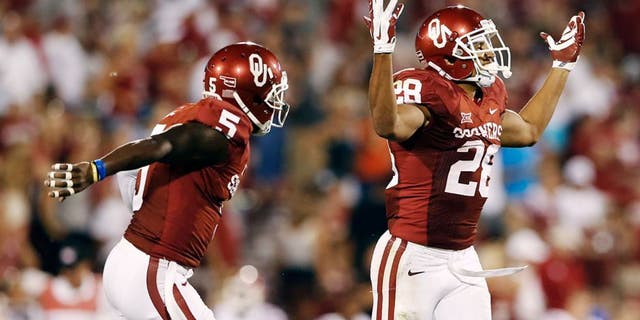 The Sooners need a turn-around season.
But is is this the season it could happen? New offense, new quarterback, new hope, but with the way this schedule shapes up, maybe a wait-until-next-year approach might be better.
Of Oklahoma's toughest four games -- three are on the road. Only TCU, which starts the season ranked No. 2 in the country, comes to Norman. Other than that, OU is at Baylor, Oklahoma State, Kansas State and Tennessee.
Good luck with all that.
OU went 8-5 in 2014 with what was considered an easy schedule, but the Sooners lost three times at home -- Kansas State, Oklahoma State and Baylor.
Then again, in 2013 when the Sooners went on to play and beat Alabama in the Sugar Bowl, OU wrapped up its season with road wins against Kansas State and Oklahoma State and both of those games the Sooners were significant underdogs.
Certainly OU will need improved quarterback play, continued contribution and improvement at running back and a re-vamped defense to get to 10 wins and a quality bowl game this year.
Here are some other predictions on the Sooners this year.


(H/T Dallas Morning News)