Can a winless driver earn their way into the Chase with a victory?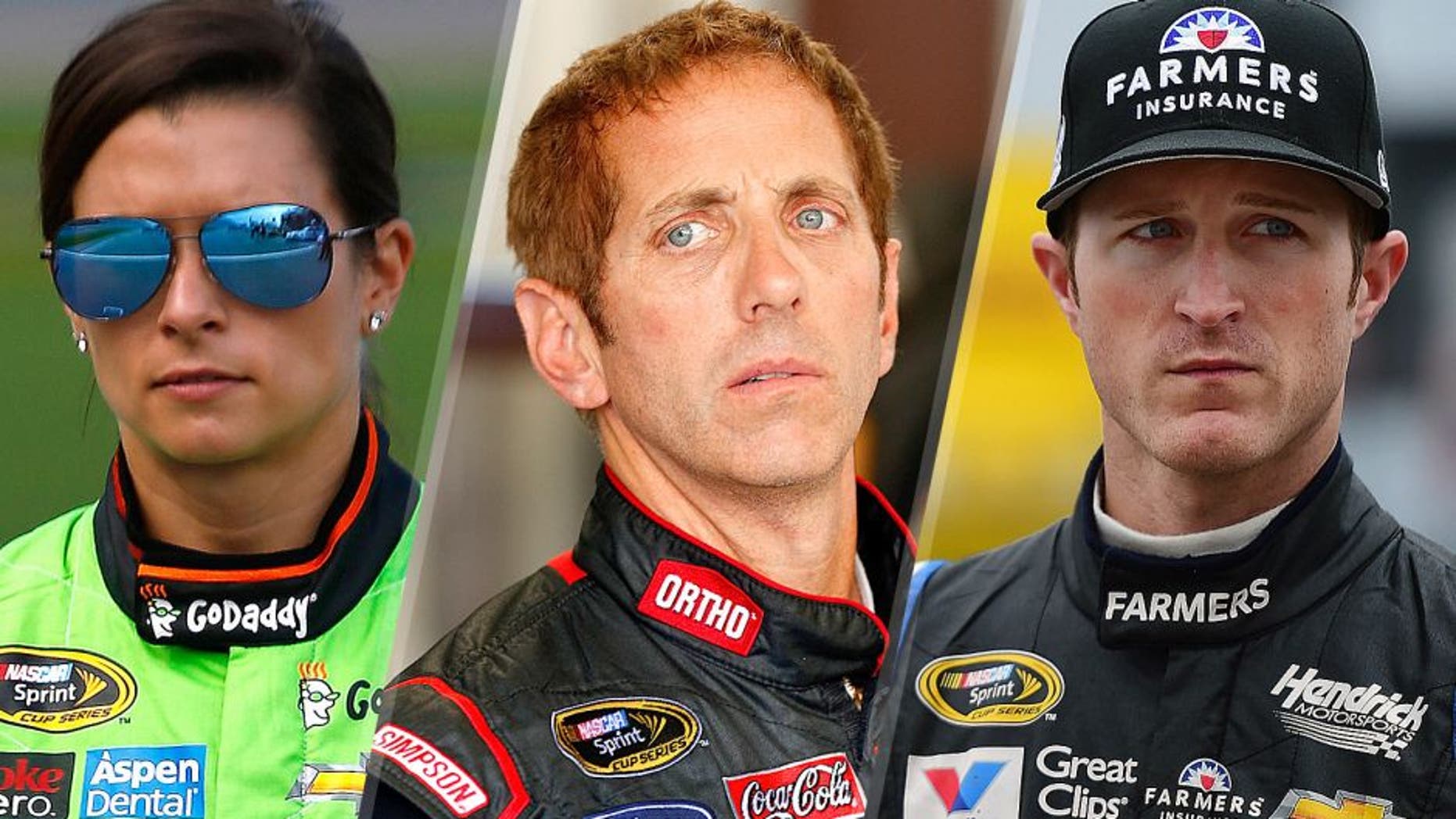 Of all the myriad changes in NASCAR over the past decade, the best one might have been the adoption of the 16-driver format for the Chase for the NASCAR Sprint Cup.
The Chase alignment, which was introduced last year, is brilliant in its simplicity: Win any of the 26 races in the Sprint Cup regular season and you get a seat in NASCAR's playoff round, as long as you're in the top 30 in points.
If there are fewer than 16 different winners in the regular season, the balance of the grid is filled by the winless drivers highest in points. Last year, for example, 13 drivers won races in the regular season and three made the Chase on points.
Through the first 22 races of this year, 11 drivers have won races so far. That means right now, five winless drivers are in position to make the Chase. There are four races left in the regular season, which in turn means there could be four more new winners who suddenly leapfrog their way into the Chase -- perhaps dramatically.
But the reality of this year's Chase likely be very different. In fact, it's entirely possible that the 16 drivers who are Chase-eligible right now will stay there over the final four races and there will be no more new winners.
Why?
The answer is simple: There isn't anyone outside the Chase right now who's running well enough to win a race. Period.
Think about it: Clint Bowyer is the 16th seed right now and he's 50 points ahead of 17th-place Aric Almirola.
Almirola, who made the Chase last year on the basis of winning the July race at Daytona, hasn't come close to winning this year. In fact, Almirola hasn't led a single lap all season long. Not one. Bowyer has scored three top 10s in a row; Almirola has just one in 22 races.
The odds of Almirola making up a 50-point deficit -- more than one full race -- on Bowyer in four races are awfully skinny; the odds of him winning when he hasn't led a lap all year are even worse. The truth is, Almirola's cars haven't been fast enough to put him in position to win.
How about Kasey Kahne, the guy right behind Almirola? After all, Kahne won at Atlanta last year to make the Chase at the last minute.
But Kahne's fortunes have been abysmal in recent weeks. In the last two races, Kahne has finished 43rd and 42nd; in his last six races, his average finish is 31.167.
Granted, Kahne drives for the powerhouse Hendrick Motorsports team and he has some good tracks coming up, but he's only led laps in six of 22 races. And in only one race has he led more than six laps.
Behind Kahne is Greg Biffle, who is riding a 99-race winless streak and has just two top fives and three top 10s this year.
It gets worse: The 10 drivers trailing Biffle have combined for just three top-five and 24 top-10 finishes in a total of 220 starts this year. That works out to cracking the top 10 less 11 percent of the time.
Casey Mears and Austin Dillon haven't finished a race this year in the top five. Neither have Danica Patrick nor Tony Stewart.
Let's put it another way: Almirola and the 13 drivers behind him in points have a combined eight top-five finishes this year. Kevin Harvick has 15 top fives by himself, while Joey Logano has 13 and Dale Earnhardt Jr. has 11.
Does that guarantee there won't be any new winners in the next four races? Of course not.
But it will take an extraordinary set of circumstances -- a rain-shortened race where someone gambles on pit strategy, a huge crash that takes out the top 10 cars on a green-white-checkered finish or maybe someone making a desperate move to stretch fuel mileage.
Anything can happen in NASCAR.
And it often does.
But right now, the odds -- and more importantly, the statistical results -- strongly suggest the 16 drivers in the current Chase grid will stay there for four more weeks.