Cam Newton's spectacular foxtail cleats are now available for your feet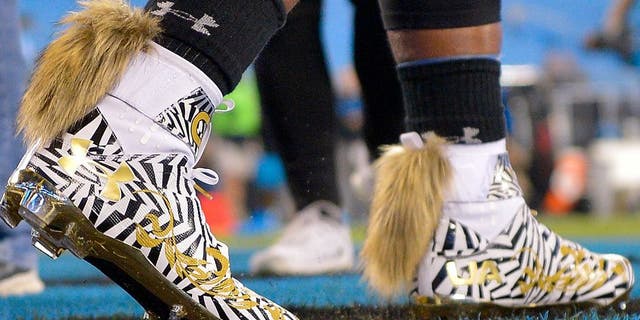 Cam Newton has made headlines in the past for his ridiculous outfits and flashy cleats. Now, you can be just like him and wear the same shoes he does.
Under Armour released Newtons signature cleats to the public on Wednesday for $169.99 -- $330 cheaper than Lonzo Balls shoes, for what its worth in four different colorways. The most notable, of course, are Newtons foxtail cleats. Unfortunately, the ones sold by Under Armour dont include the foxtail, so theyre just wildly colored cleats that make you dizzy when staring at them for more than five seconds.
Theres also a rose gold color, which will go great with your iPhone.
If youre a gamer, youll love these, which feature the button map of a Playstation controller. Why? probably because Newton is a big Madden player.
Last but not least, theres a purple and gold style, which would look great if you play for LSU or walk the streets of New Orleans.