Cam Newton's 2015 season, meet Tom Brady's 2007 season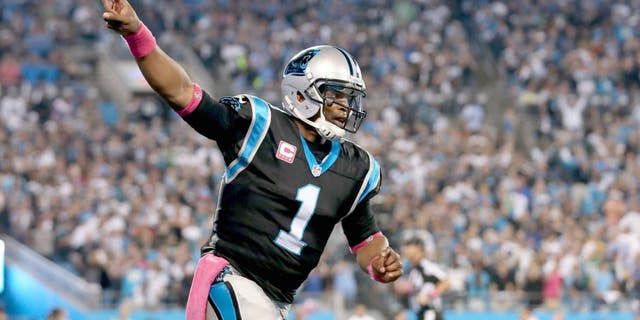 NEWYou can now listen to Fox News articles!
Cam Newton was back at it again after Week 17. The leader of the Carolina Panthers has now officially earned NFC Offensive Player of the Week honors for the fifth time this season, an award that he's likely been in consideration for almost every week.
To top it off, with this being the fifth time that he's earned the honor, it places him in a tie with Tom Brady (back in 2007) for the most in a single season.
Via Steve Reed of The Associated Press:
When you put yourself in the record book next to Brady during a year when he threw for 50 touchdowns, you know you've done something special.