Cam Newton takes big hit as Panthers reportedly appear to violate concussion protocol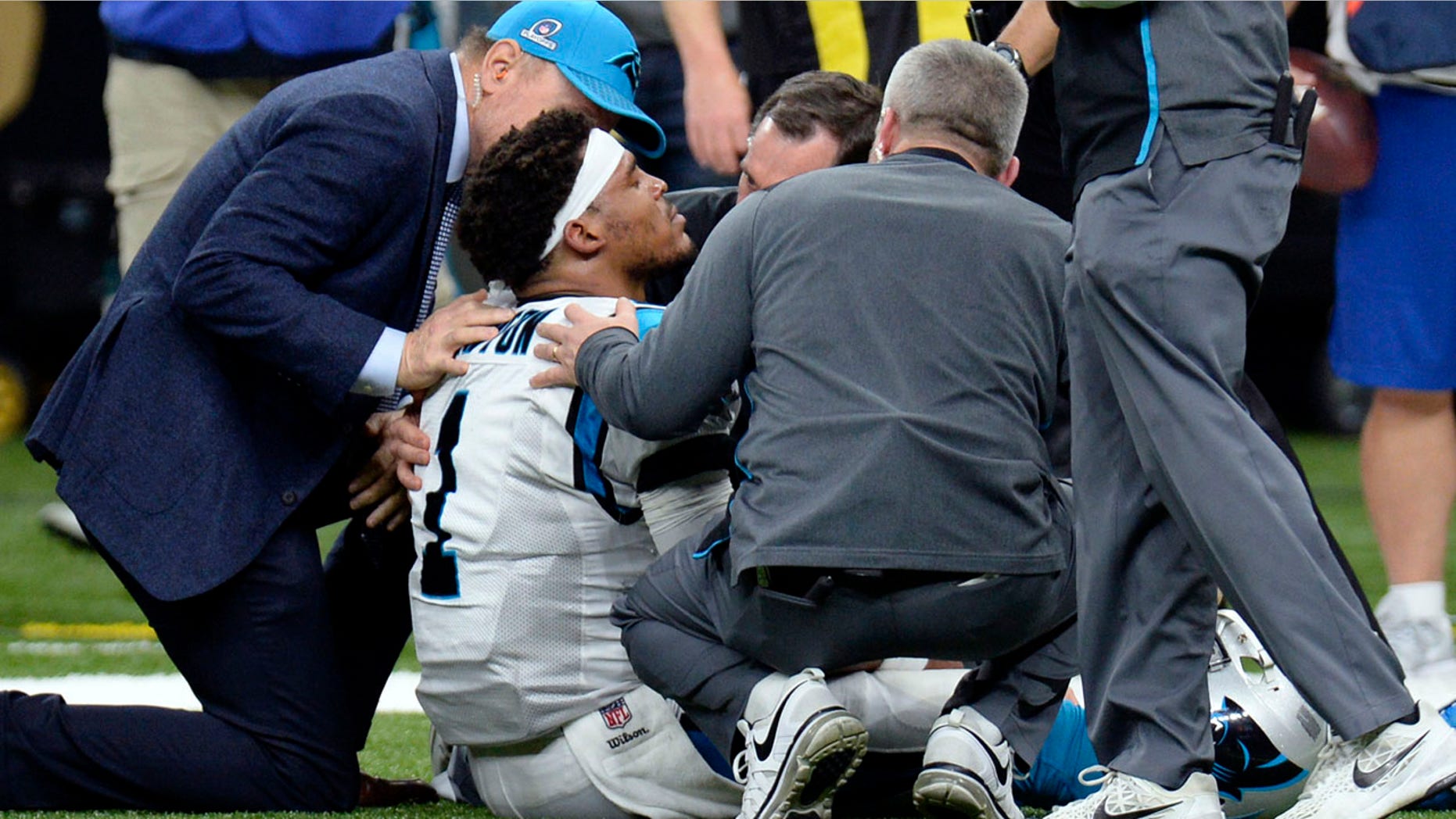 Cam Newton, the Panthers star quarterback, took a hard hit Sunday by a defensive tackle and fell to his knee while returning to the sidelines.
"It wasn't my head," Newton said. "It was my eye. My helmet came down low enough over my eyelid and got pressed by the player's stomach I believe. I thought maybe somebody stuck their finger in my eye, but I have a visor, so that can't happen."
Newton took the hard hit during a sack by David Onyemata. Newton walked slowly off the field and went back down on the ground in what in what Rivera said was an attempt to give backup Derek Anderson some extra warm-up throws.
Cleared to return for the next series, Newton completed his next five passes after the injury.
The Daily News reported that Newton was taken to the Panthers' medical tent and not the locker room. The paper cited the league's concussion protocol that says a player must be taken to the locker room if he exhibits "gross motor instability or significant loss of balance."
The NFL said it is looking into the incident.
Newton threw for 349 yards, his second highest total of the year, including a 56-yard touchdown pass to running back Christian McCaffrey that brought the Panthers within five with 4:09 to go. Newton then drove them 48 yards after safety Mike Adams intercepted Drew Brees' pass at the Carolina 31 when the Saints gambled on fourth down just across midfield.
Then the comeback bid unraveled.
Newton was flagged when he avoided defensive end Cam Jordan's rush by throwing the ball out of bounds, turning what would have been a second-and-10 into a third-and-23. The call left Panthers coach Ron Rivera upset.
"Our quarterback was out of the pocket," he said. "I thought there was a receiver (Devin Funchess) in the vicinity. I thought the ball was past the line of scrimmage."
Newton was more diplomatic.
"It doesn't matter what I think, but that game didn't come down to that" call, he said. "We could have played better as a team. It was a (close) call either way."
The Panthers lost 31-26 in the Wild-Card game against the Saints.