Cam Newton says media is 'comical,' wants penalties for bad predictions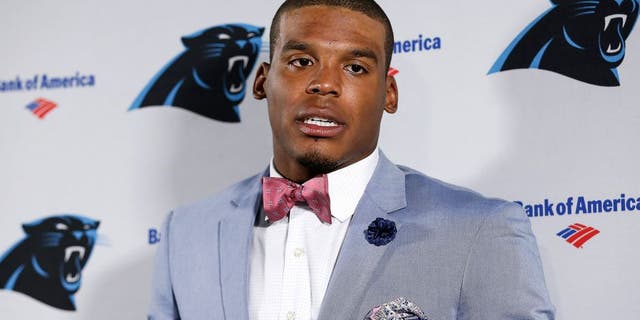 NEWYou can now listen to Fox News articles!
Cam Newton has a major issue with media predictions.
In fact, the Panthers quarterback would like to see the media get penalized for bad predictions.
During his press conference -- with the media! -- on Wednesday, Newton was asked about people not giving the 5-0 Panthers much love during their preseason evaluations.
His response, which you can see on BlackAndBlueReview.com:
"No offense, but I find all media comical at times. I think in you guys' profession you can easily take back what you say. There's no danger when somebody says it. Oh, I'm gonna pick this team to win. If it was a pay cut or an incentive, picking teams each and every week you may get a raise, I guarantee people would watch what they say. They should have an incentive if you make a bold statement and you're correct, you should get X-amount increase. But If you make a bold statement and it goes the other way, you get a deduction, going straight to the Cam Newton Foundation."
After offering his reward/penalty system, one reporter asked Newton if he would join the media once his playing days are over.
"No, sir," was his response.