Cam Newton says he has 'full confidence' in Devin Funchess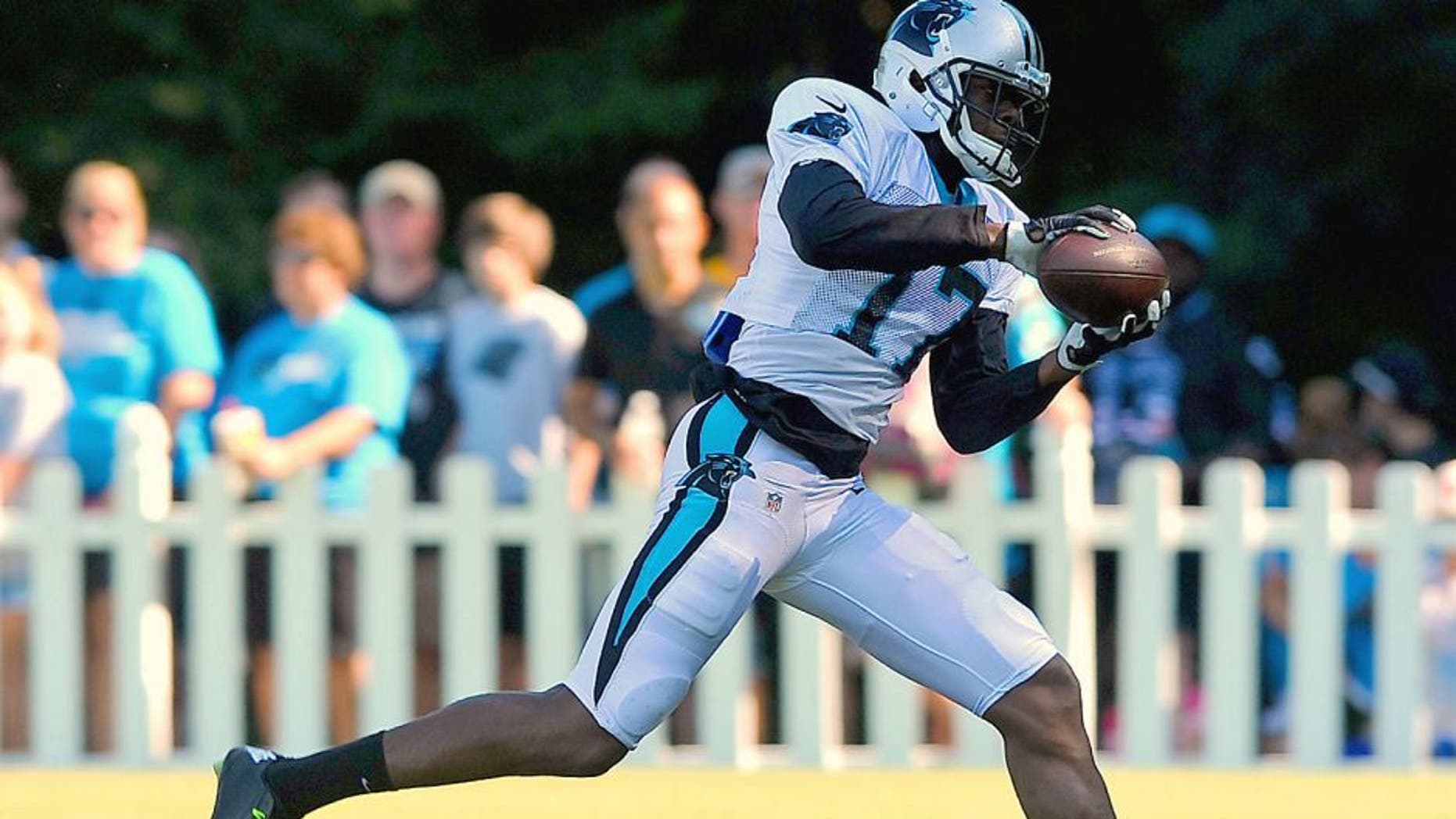 The Carolina Panthers are moving on to life without wide receiver Kelvin Benjamin for the 2015 season. While there's still a few weeks to deal with the loss, the team is now focused on finding a way to replace his on-field production.
While Carolina has plenty of intriguing weapons, none may be more intriguing than rookie WR Devin Funchess. Best of all, David Newton of ESPN reports that quarterback Cam Newton has taken the rookie under his wing.
"He has to learn at an accelerated rate, but I'm taking him up under my wing," Newton told ESPN after Friday's preseason victory over Miami. "I have full confidence in Devin that he gets it, sooner rather than later."
Newton continued when talking about Funchess' mindset on the field.
"He's a competitor," Newton said of the former Michigan star. "He's a guy that wants to be great. We talk often. I'm pretty much a person that he can trust and that I know I can trust when the game comes on the line. We just need to get him to 100 percent."
Could Funchess be the man to step up and fill Benjamin's shoes? That seems like a lot to ask for the rookie, but apparently Newton has plenty of confidence in him.
(h/t ESPN)