Cam Newton had a pretty cool way of revealing his son's name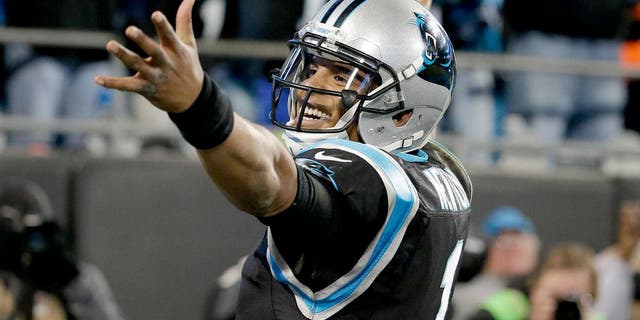 Cam Newton decided to hold off on revealing the name of his son who was born on Christmas Eve, but said that he would reveal the name soon enough. Well, the time has now come, and Newton took to a practice jersey to let the world know what his son's name is.
Via David Newton of ESPN:
Newton revealed that the full name is Chosen Sebastian, but apparently did not give any specific reason as to why he and his girlfriend Kia Proctor chose to go with that name.
Regardless, welcome to the world, Chosen, your father is well on his way to putting together one heck of an NFL career.
Jeff Smith writes about the NFL for FOX Sports. You can find him on Twitter @JSM8ith.