Cam Newton focused on a Super Bowl, gets rave reviews for his maturity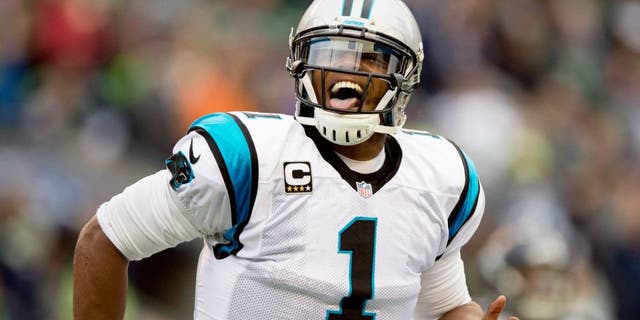 Cam Newton seems like a guy who's pretty straight forward. That's why, when he was recently asked about his vision for this team who's off to an incredible 7-0 start, Newton didn't flinch a bit.
According to Joseph Person of The Charlotte Observer, Newton didn't have any jokes or any witty one-liners for this question.
"Super Bowl. That's simple," he told The Charlotte Observer. "We play this game for one reason, I say it constantly."
Newton seems like he's made some major strides in terms of his growth over the years, and head coach Ron Rivera specifically took note of Newton's maturity.
"I think a lot of it has to do with his maturing right now. He's been great. He's been great on the practice field, in the locker room, meeting rooms," Rivera said.
So, what about the Newton who used to sulk after losses and struggle to deal with his team not winning? Well, Rivera believes we're looking at a new player.
"But he's always been that way. Losing is hard and I get it. A lot of us channel it in different ways and he channels his in a specific way. I think he's grown from it. I think it's helped him, too. Hopefully we don't find out." Rivera told Person.
With the way the Panthers have been playing to this point, there's no reason to think that we'll see a sulking Newton anytime soon.
MORE NEWS: Want stories delivered to you? Sign up for our NFL newsletters.