'California girl' Chloe Kim to make Olympic debut in South Korea, her family's homeland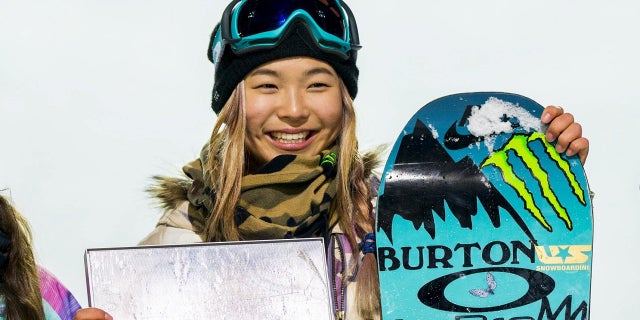 American snowboarding phenom Chloe Kim is a self-described "California girl," but that doesn't mean she isn't excited about making her Olympic debut next month in South Korea, where her parents are from.
Kim is a first-generation Korean-American, but a handful of her relatives still live in South Korea, including her grandmother, who has been known to brag about her high-flying granddaughter.
"They've never seen me compete before," Chloe said. "I'm excited to have them there."
But for Kim, the real achievement was making the U.S. Olympic team. Getting a chance to compete in her family's homeland was just a happy coincidence.
"When we started, Korea was not declared as hosting the Olympics," her father, Jong Jin Kim, said. "I thought I had a chance to bring her to the Olympics, so it was amazing and very lucky that they matched together."
The 17-year-old "queen of snow," from Torrance, Calif., first drew attention at the Park City Grand Prix in February 2016 when she was the first woman to ever land back-to-back 1080s in a halfpipe contest, Elite Daily reported.
But her interest in snowboarding started long before then.
Her father moved to the U.S. in 1982 to pursue his engineering degree and met her mother, Boran, in Switzerland.
When Chloe turned 4, Jong Jin bought her a snowboard on eBay. When she was 7, she was winning contests. By the time she was 8, she was living in Switzerland with her aunt, waking up at 4 a.m. for runs down the mountain.
"Crazy. Quite a mission," Chloe said.
Kim is also a three-time X Games halfpipe gold medalist and two-time World Snowboard Tour halfpipe season champion.
Fellow prominent snowboarder Kelly Clark is impressed with Kim.
"She rides longer than anyone, takes more runs than anyone. For me, that's been a core value to my snowboarding," Clark said. "Talent can get you only so far. It's about putting in that hard work and extra effort that makes a difference."
While she's well aware that the upcoming Olympics are more than just another contest, Kim is trying to have fun and live a normal, California kid's life in a not-so-normal world where she flies higher than anyone else.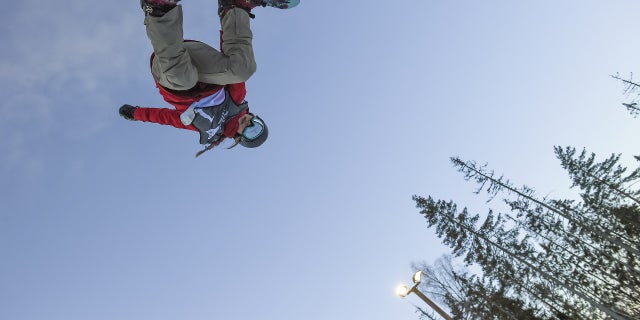 Kim joins another Korean-American, Marissa Brandt, who will also be heading to the Winter Olympics with sister Hannah Brandt, both in women's hockey.
Marissa is part of the Korean unified hockey team (with players from the North and South), and Hannah will play for Team USA.
Marissa was adopted when she was only 4-1/2 months old.
Hannah said the two are best friends, earning them the nickname "Seoul Sisters."
The Associated Press contributed to this report.