Calgary's Morrison out for another two weeks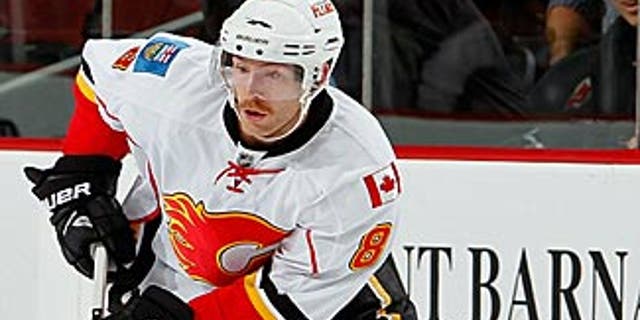 According to the Calgary Flames, center Brendan Morrison will be sidelined for at least another two weeks with a left knee injury.
The 35-year-old Morrison, who had been centering the No. 1 line between Jarome Iginla and Alex Tanguay, injured his knee on March 2 during a 6-4 loss to the Chicago Blackhawks.
Morrison underwent an MRI the following day and, after, further evaluation by team physician Dr. Kelly Brett, it was announced Monday that it will be at least two more weeks before the swelling subsides in Morrison's knee and a complete diagnosis can be made.
With Morrison on the shelf, Calgary coach Brent Sutter has moved usual right wing David Moss to center alongside Iginla and Tanguay. Olli Jokinen, Matt Stajan and Mikael Backlund are the team's other three centers down the middle.
The Flames are fifth in the Western Conference with 35 wins and 79 points, one point behind fourth-seeded Chicago and one ahead of Phoenix.