Caldwell has plan to replace Teryl Austin if he leaves for HC job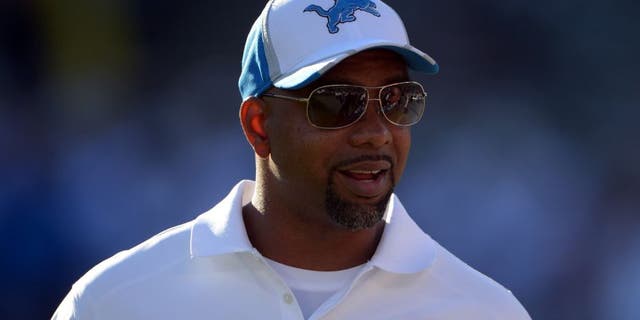 The Detroit Lions seem to be preparing for Teryl Austin's departure as if it's a virtual inevitability. The second-year defensive coordinator is a top candidate for a head-coaching job, and there are several teams around the NFL on the lookout for a new leader.
Lions head coach Jim Caldwell said he has a plan to replace Austin, if he leaves this offseason, but he was unwilling to share it with reporters.
Caldwell confirmed that Austin is in talks with multiple teams, according to Lions senior writer Tim Twentyman. Since he already has a replacement plan in place, there's a good chance it's an in-house solution. By taking a look at Detroit's defensive coaching staff, a few experienced candidates immediately pop out as potential replacements.
Linebackers coach Bill Sheridan, a Detroit native, might be the best option. He served as the New York Giants defensive coordinator in 2009 and held the same position with the Tampa Bay Buccaneers from 2012-2013. Or maybe Caldwell is leaning toward defensive backs coach Alan Williams, who was the Minnesota Vikings defensive coordinator in 2012.
There's also Jim Washburn, who has been on NFL sidelines since 1999 but has always coached defensive linemen. He might be an outside contender, since he's viewed around the league as something of a proud D-line guru and nothing more.
Of course, all of this conjecture will be meaningless if Caldwell is not retained as the head coach by the team's next general manager.
One thing that is for certain: The Lions will miss Austin, if he moves on to another team. Detroit's defense ranked second in the league in his first season as defensive coordinator (300.9 yards per game). Although his squad struggled early in 2015, he pulled it together for an 18th-place finish (349.6 YPG).