Cain Velasquez out; Stipe Miocic now faces Fabricio Werdum at UFC 196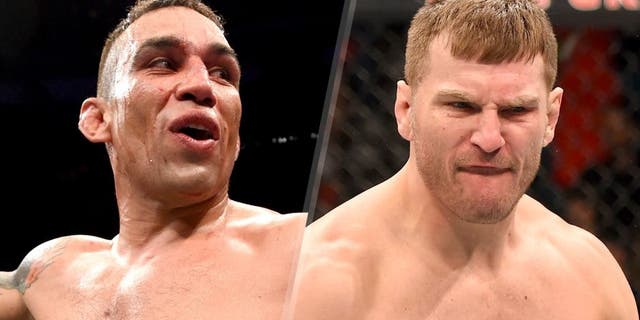 An injury to Cain Velasquez has forced a change to the UFC 196 main event with Stipe Miocic stepping up to replace him against Fabricio Werdum in the heavyweight title fight at the top of the card.
UFC president Dana White made the announcement on Twitter on Sunday. UFC 196 takes place on Feb. 6, the night before the Super Bowl, at the MGM Grand Garden Arena in Las Vegas.
White stated that Velasquez suffered a back injury that forced him out of the fight and his chance to reclaim the heavyweight title after losing to Werdum in June 2015.
Now Miocic will get his long-awaited title shot, albeit on short notice as he replaces Velasquez with less than two weeks to go until the card takes place.
Miocic is currently riding a two-fight win streak including a TKO victory over former title challenger Mark Hunt as well as a knockout over former champion Andrei Arlovski in his last trip to the Octagon.
Following the win over Arlovski, Miocic was promised a title shot but it looks like he'll receive it a little earlier than expected.
Miocic just fought at UFC 195 on Jan. 2 with the fight against Arlovski ending in the first round, so chances are he was still in good shape and healthy when the UFC gave him the call to offer the fight.