Cabrera, other Venezuelans in the majors have their minds on political violence back home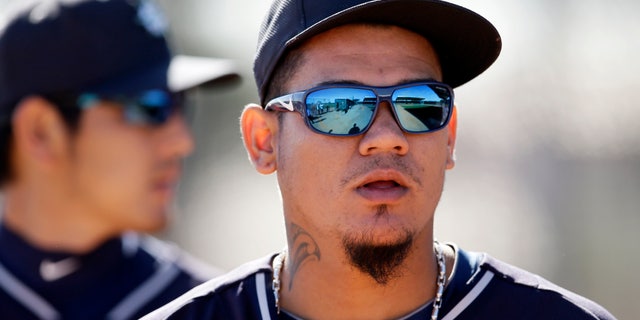 Spring training is a time to get in shape for the upcoming major league season, work on mechanics or maybe compete for a spot on the team.
For Miguel Cabrera, Felix Hernandez and many other Venezuelan players, it's an even more complicated mix. They have their minds thousands of miles away on civil unrest back home.
Political violence is blamed for at least eight deaths and more than 100 injuries since Feb. 12 in Venezuela, home to 63 players who were on opening day rosters at the beginning of the 2013 season.
Cabrera, the Detroit star and two-time AL MVP, on Friday tweeted a photo with several teammates, including fellow Venezuelan and new Tigers infield coach Omar Vizquel, posing with two Venezuelan flags and messages in Spanish such as "#WE ARE YOUR VOICE VENEZUELA", "#FAR BUT NOT ABSENT" and "#SOSVENEZUELA".