Cabrera hits 3-run homer, Tigers beat Diamondbacks 11-5 in slugfest at Chase Field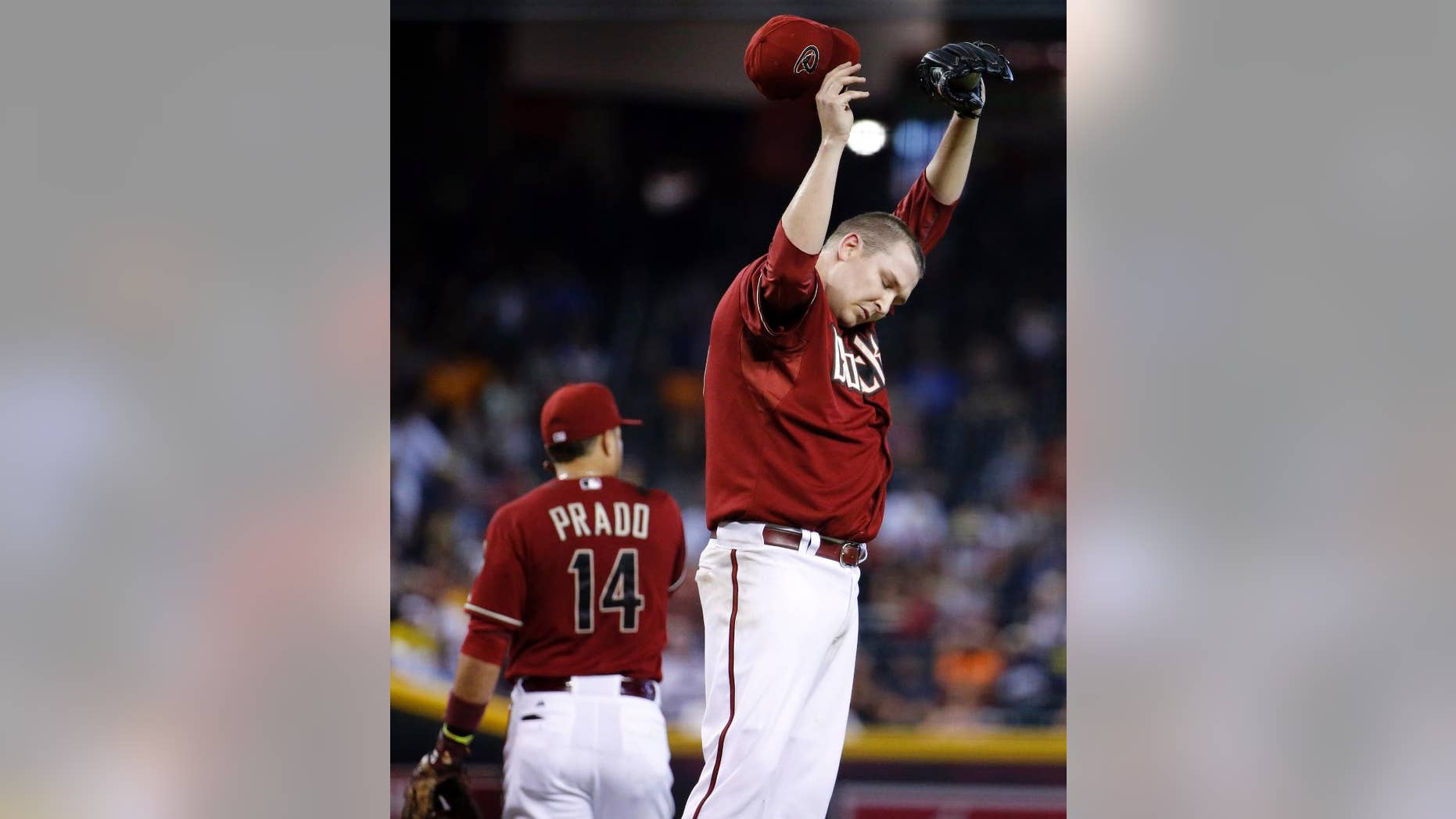 PHOENIX – Miguel Cabrera hit a three-run homer, Austin Jackson a three-run double and the Detroit Tigers wore out the Arizona Diamondbacks 11-5 in a slugfest at Chase Field on Wednesday.
Detroit roughed up Trevor Cahill (1-7), going up 7-0 after four innings behind Jackson's big hit and three RBIs by Alex Avila.
Arizona clawed its way back against Anibal Sanchez (7-4), scoring three runs off him in the fifth and two more over the next two innings.
Joba Chamberlain needed one pitch to escape a jam created by Sanchez in the seventh inning and Cabrera put the Tigers up 11-5 in the eighth, hitting his 15th homer off the foul pole in left.
Both teams had 13 hits.
Didi Gregorius homered and had two RBIs for the Diamondbacks.